Kids Photography Sydney
by
3 Months Old Baby Girl  ♡ Kids Photography Sydney
Babies change, learn and grow every day, and it is always shocking and miraculous to watch them develop before your very eyes. There are so many milestones that will take place in the first years of a child's life. Three months is a great time to get photos of baby on their tummy looking at the camera.
Many parents ask when is the best tome to photograph baby?
Milestone sessions take place throughout babies first year to document how much they grow. Milestone sessions are typically done at 5-14 days (curly sleepy newborn photos), at 3 months (or when holding head up), at 6 months (or when sitting), at 9 months (or when crawling), and 12 months (Cake Smash Photo Session).
Here is a beautiful newborn baby girl captured at 10 days of age and a couple of photos from her 3 months photography session. She has the most prettiest bright blue eyes!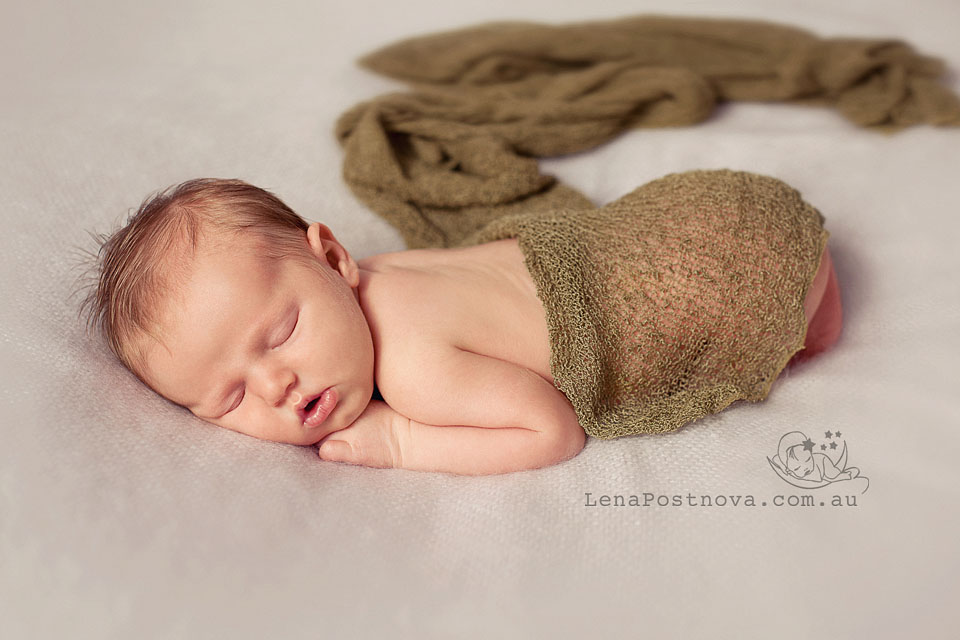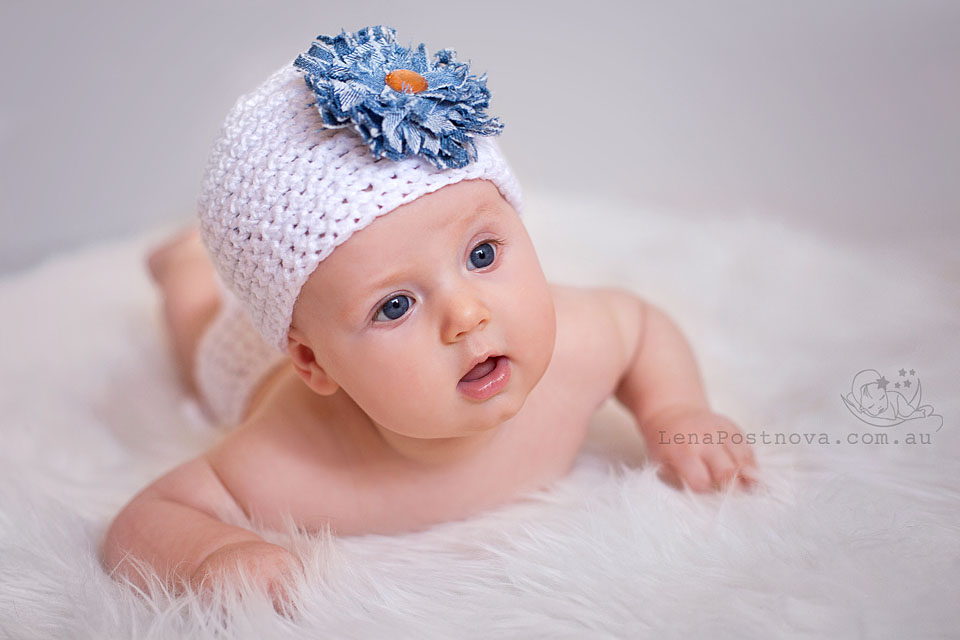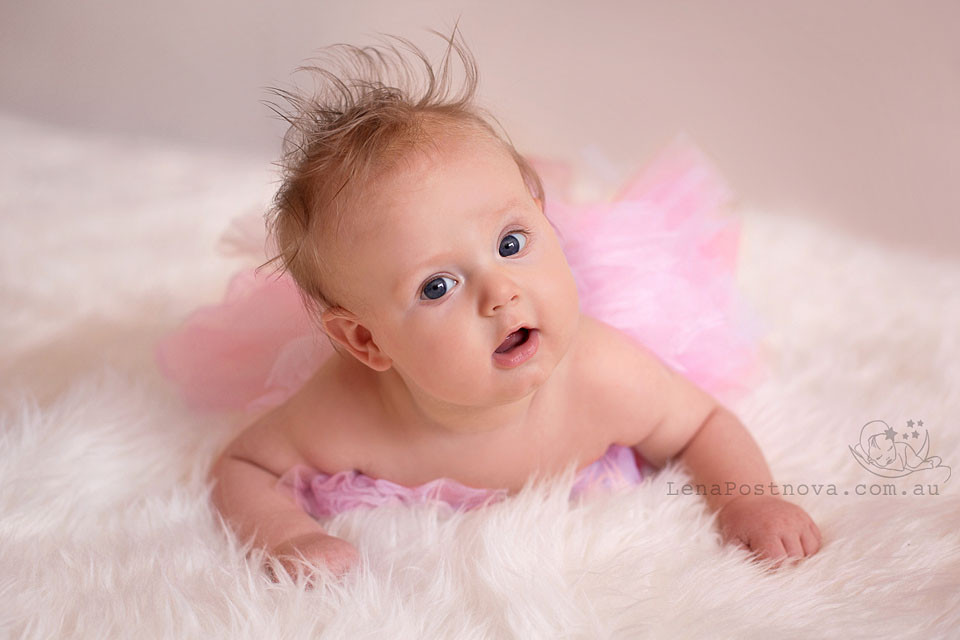 Kids Photography Sydney — Newborns, Babies — by Lena Postnova
If you are expecting a new baby and would like to book a session for your little one, please CONTACT me, I'd be happy to hear from you!
Please check and follow our Facebook page to keep in touch.
Thank you for visiting our website and blog!
Ten tiny little fingers that always want to play,
That never stop exploring the wonder of today.
Ten tiny little fingers that from the very start,
Will reach out for tomorrow yet always hold your heart!