Baby Photographer Sydney North
by
This gorgeous baby girl was about one month old when she visited me for her first professional photography session. She has already past that ideal 1-2 weeks time frame which is "recommended" for newborn sessions. There are tons of reasons why newborns might not be able to get to the shoot within those first 2 weeks of life. However it is never too late to have your newborn baby photographed to preserve these beautiful moments and adorableness. Older newborns are more likely to be less sleepy, they are usually wrapped and photographed in a variety of set ups being swaddled. At 4 weeks age is a bit easier to get some beautiful eye contact photos of the babies. That images are priceless for the parents. Older babies are bigger and get used to not being curled up inside the womb in a curly positions, so some of those squishy poses may not work but we still can achieve some posing.
Here is a few photos from the session. This little girl is just divine! I love her beautiful eyes and gorgeous long hair!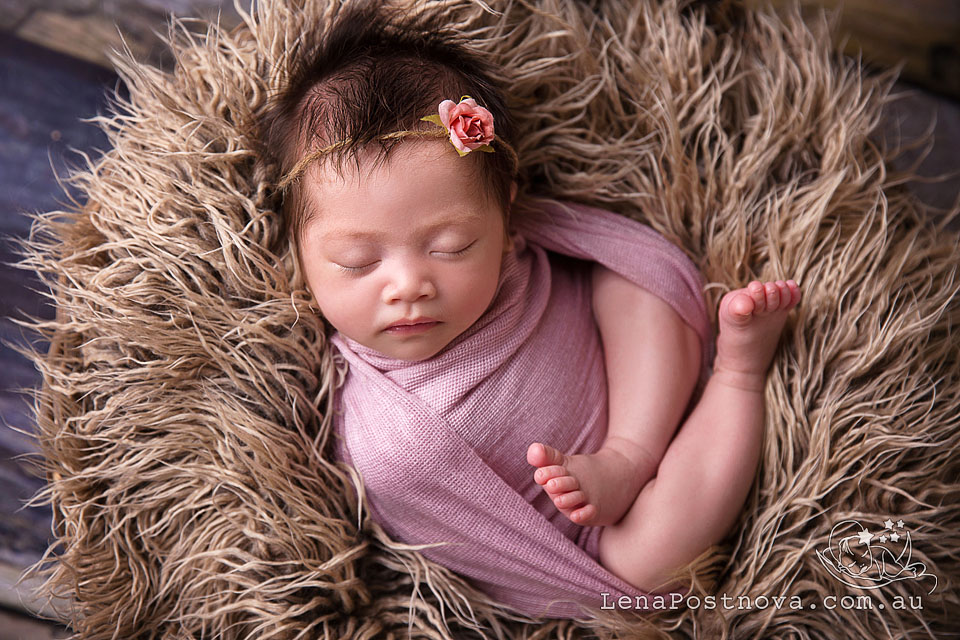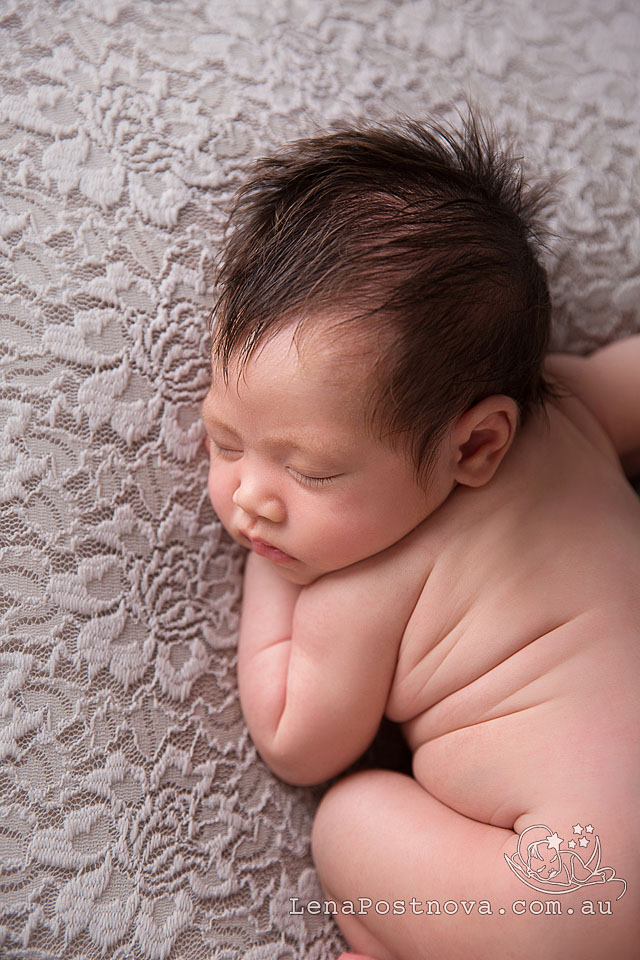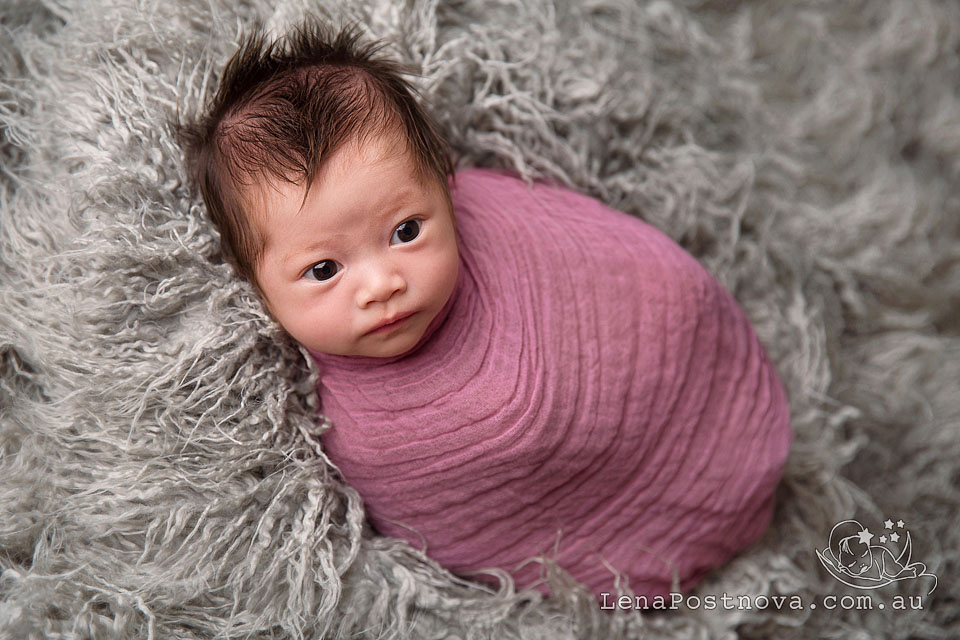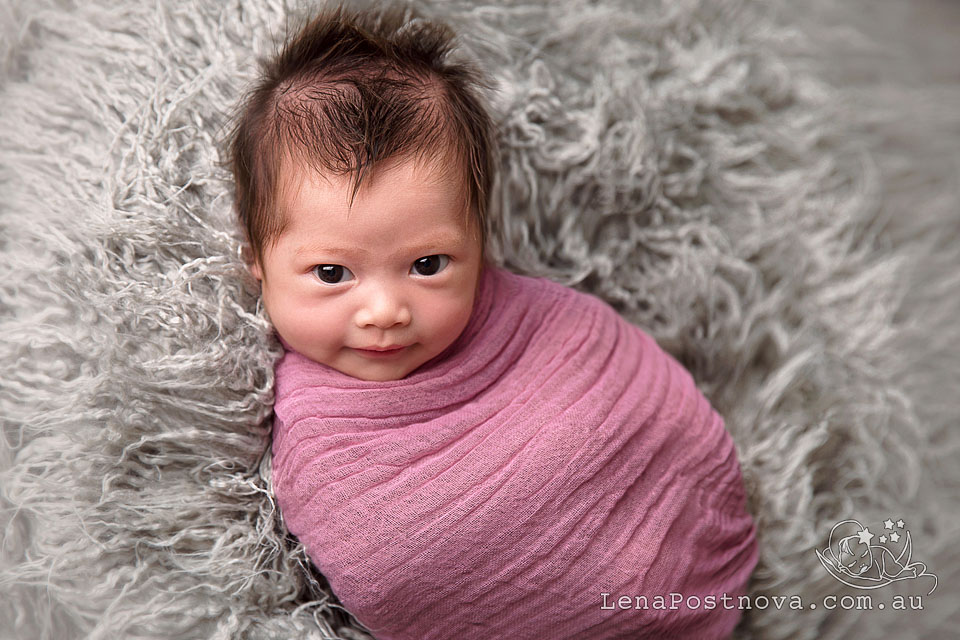 Baby Photographer Sydney North Lena Postnova
It is amazing how quickly your little baby will grow in the first couple of weeks, so it is essential to capture them as early as we can. Newborn session date can be booked tentatively as soon as you know you are pregnant. Most expecting mums book during their second trimester. I accept a limited number of newborn sessions each month so booking early will ensure you hold your spot.
Please visit my Baby Photographer Sydney North Facebook page
and my Insta @lena.postnova
"Put her to sleep yourself every night. Sing to her and cradle her in your arms and sit by her side – every night. Because one day you won't be able to." – Salma Hayek