Bean bag newborn poses
by
Safety is the most important element of any newborn photography session. I offer only safe and easy poses during my styled newborn photography sessions. I tend to offer simple and classic look. Bean bag newborn poses are my favourites, they are timeless and beautiful with the focus on your little one.
At some point during the session baby just fed and is happy but still awake and it doesn't want to sleep. This is totally normal and it happens all the time. I love capturing sweet sleepy curled-up newborn photos but also I love to capture beautiful images with their eyes wide open. This is one of the bean bag newborn poses when baby is laying on the back, it is simple and beautiful. This is always a great image for either awake or sleepy baby.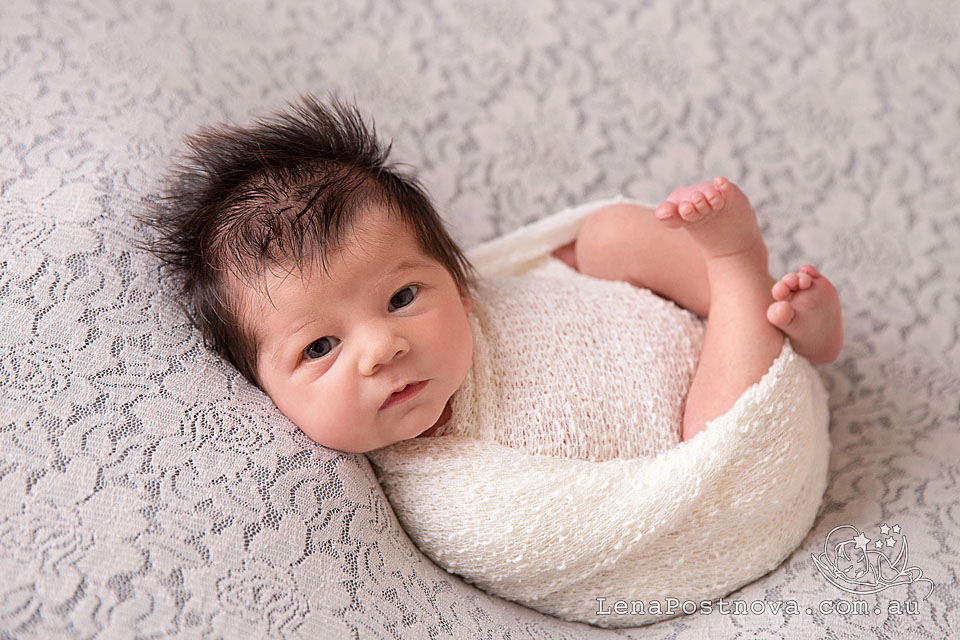 Since babies are snugly and warm, most of the times they will fall asleep after a while. It's time to change a pose. This adorable baby pose is called "bum up".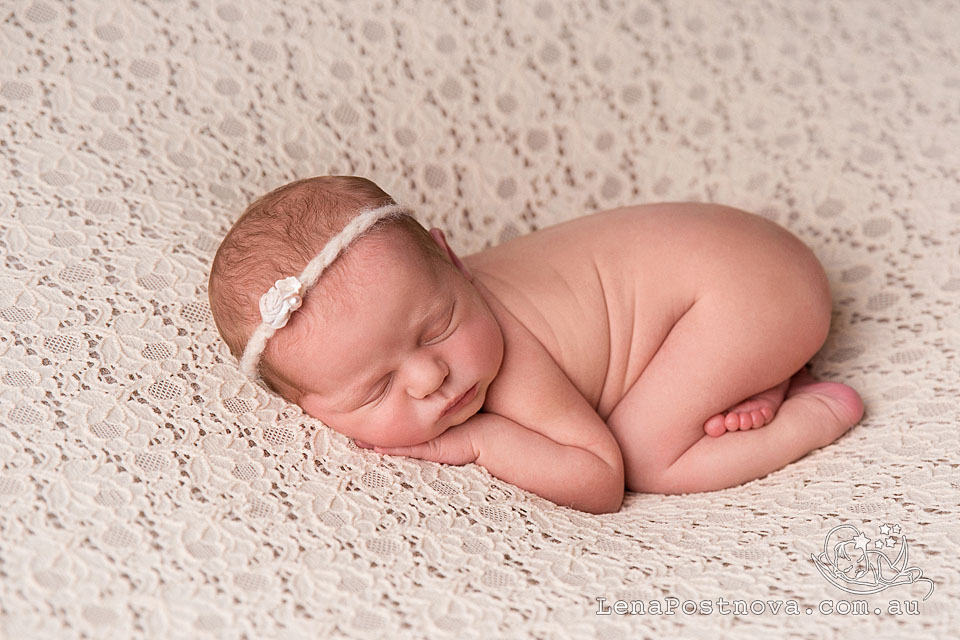 Hands under the chin – one of my favourite poses. This one does require a very sleepy baby. You can see a little behind the scene video of me posing a newborn baby into this pose here in my blog.
Here is another version of "bum up" pose – different angles give us more variety.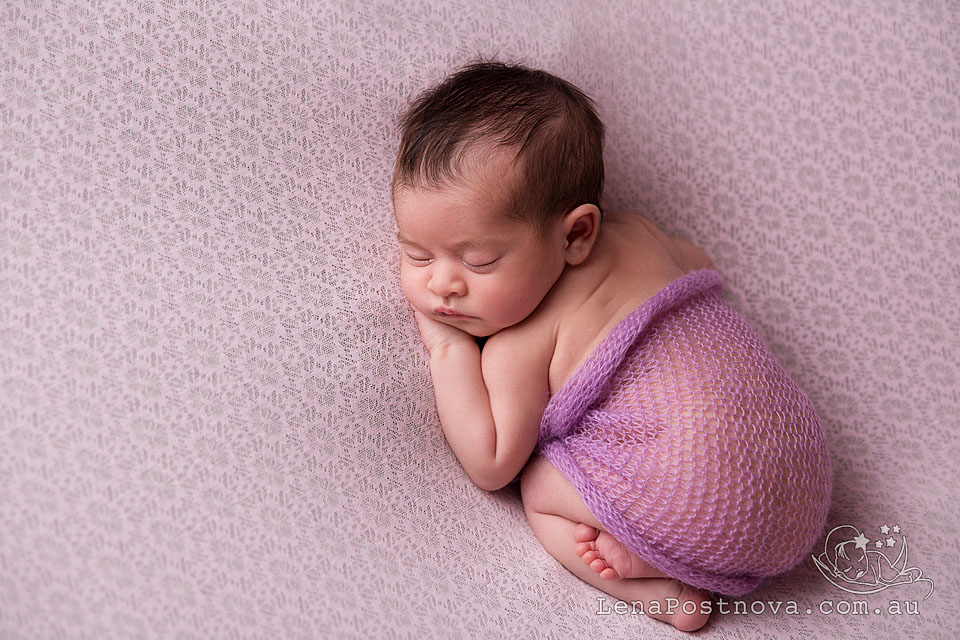 Side pose – I lust love it! It is a great starting point on bean bag as it is very easy and natural and photographer doesn't have to move the baby too much. I like to gently place one hand under their cheek, it looks adorable!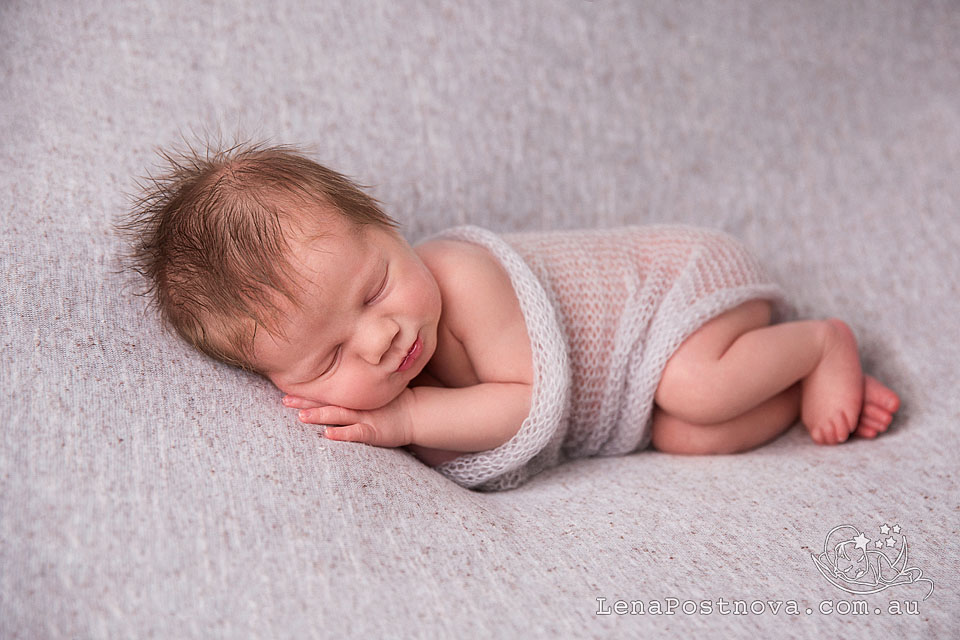 Bean Bag Newborn Poses – Baby Photography by Sydney photographer Lena Postnova
If you'd like to schedule a photography session with me, please contact as soon as you can by emailing info@lenapostnova.com.au or by clicking CONTACT.
You can reach me on Facebook page or on my Instagram @lena.postnova
Life affords no greater responsibility, no greater privilege, than the raising of the next generation– C. Everett Koop