Breastfeeding Photography
by
As a baby photographer I've decided to help other mums to save those special moments and I am about to start shooting new photo series – breastfeeding photography sessions. Thanks to my hubby helping me to create this photo. This is me breastfeeding my 10 months old baby boy. I can not believe how time flies and my little man is not so little anymore… I feel like I will treasure this photo and that priceless memories forever, especially after I feed him for the last time some day.
I am planning some studio style sessions as well as on location shoots. So keep in touch! I hope to create beautiful memories for some of you.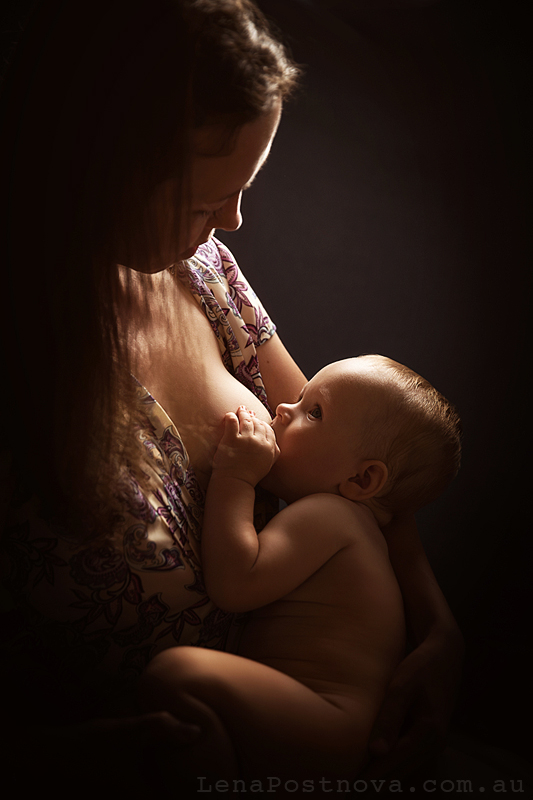 Breastfeeding Photography by Lena Postnova
Thanks for visiting our website!
If you would like to have a Breastfeeding Photography or Newborn Photography session or have any questions, please CONTACT Lena.
I'd be happy to hear from you!
Please follow Facebook page!
A woman's life isn't worth a plateful of cabbage if she hasn't felt life stir under her heart. Taking a little one to nurse, watching him grow to manhood, that's what love is. ~ Carol Shields, The Stone Diaries