Cake Smash Photography
by
Cake Smash Photography is a great way to celebrate the most important birthday! Nobody knows exactly how their child will react when they receive a giant cake to eat. Some babies laugh, some are very shy. Some babies are so delicate and some smash it to pieces!
It is so much fun to see my little clients as they turn from newborns to toddlers. It's such a blessed opportunity, to start out as a baby's newborn photographer and move into documenting that first full year. I have loved every minute I spend with this Little Miss! A first birthday was coming up and a cake smash to be had! You can do whatever you care to do because you are turning one today. So have as much fun as you want. Happy 1st birthday!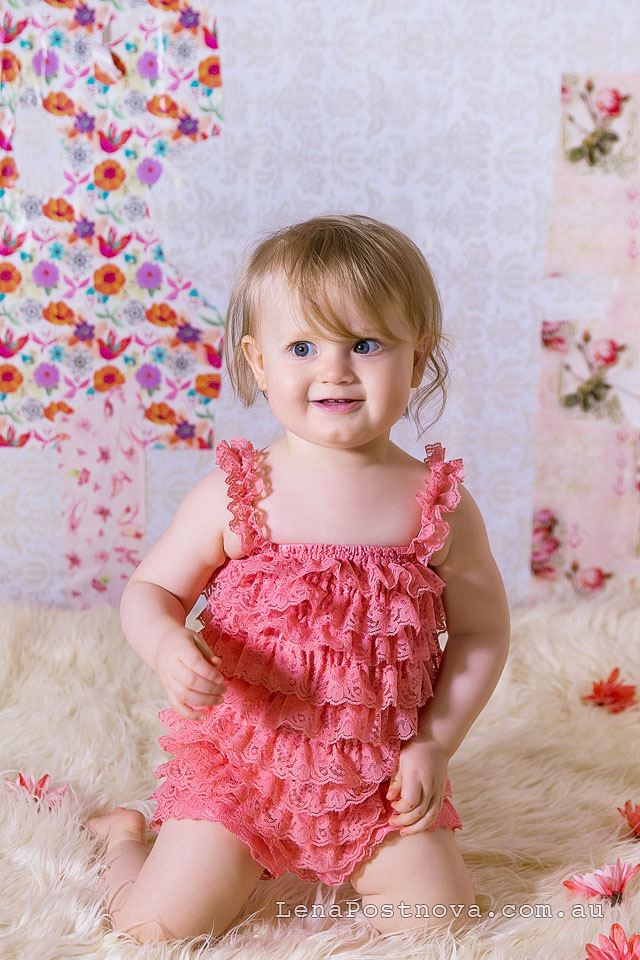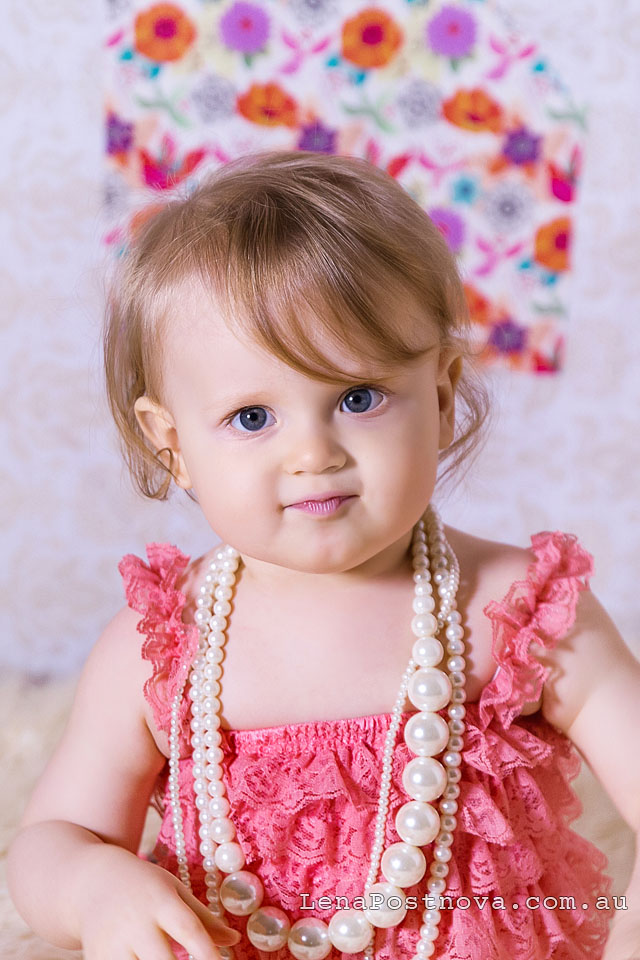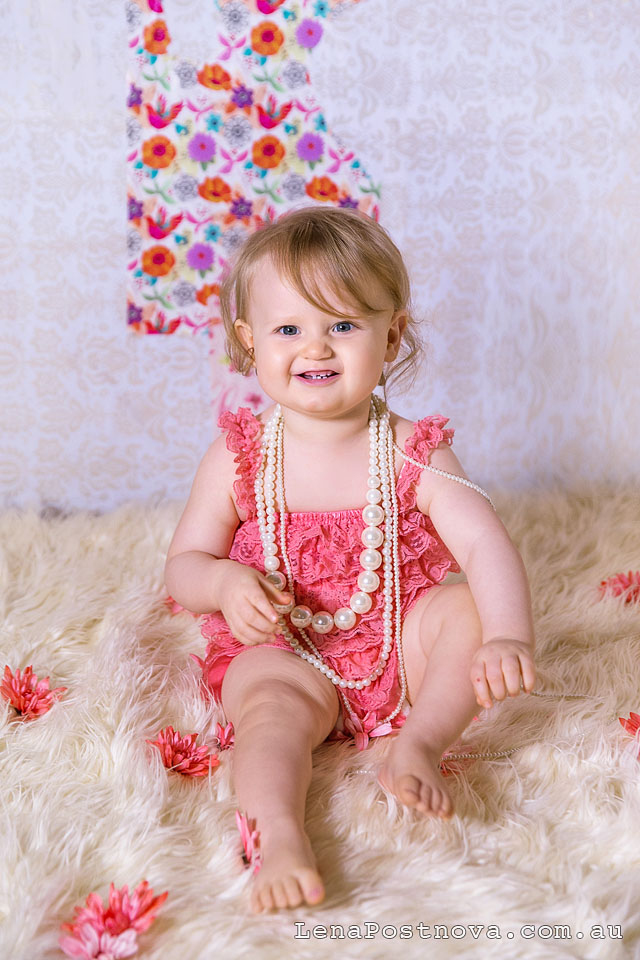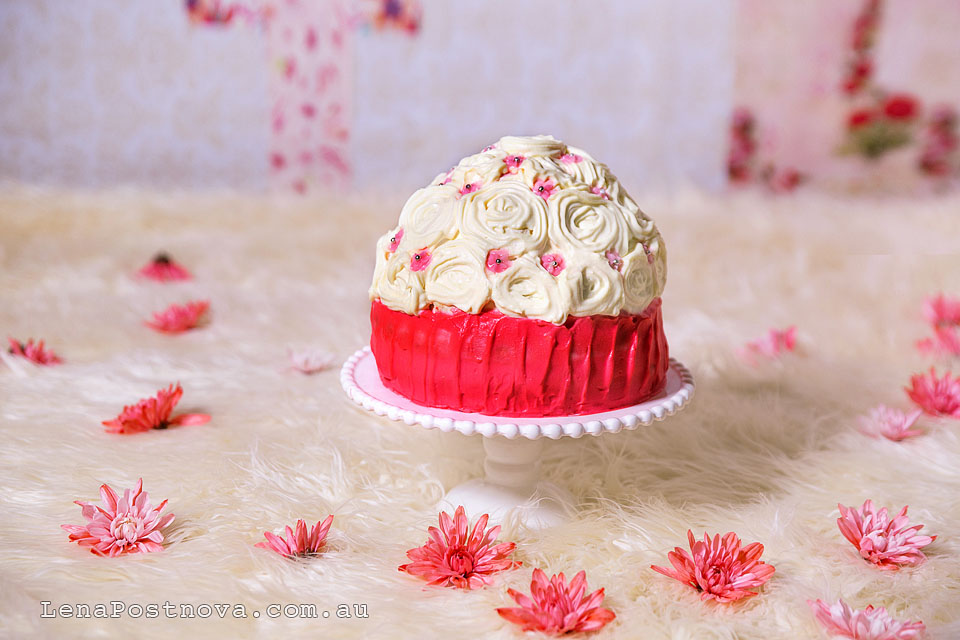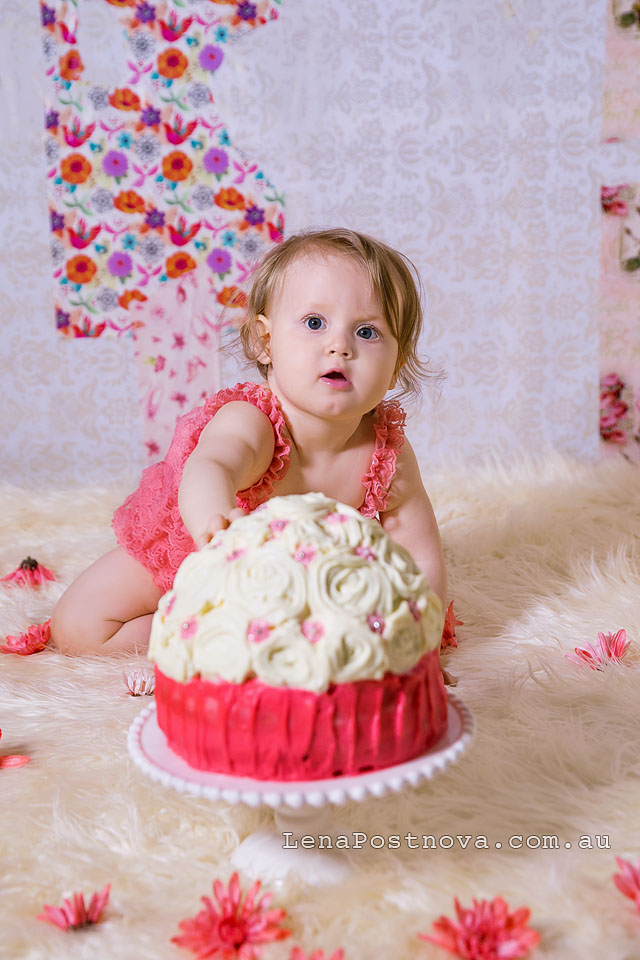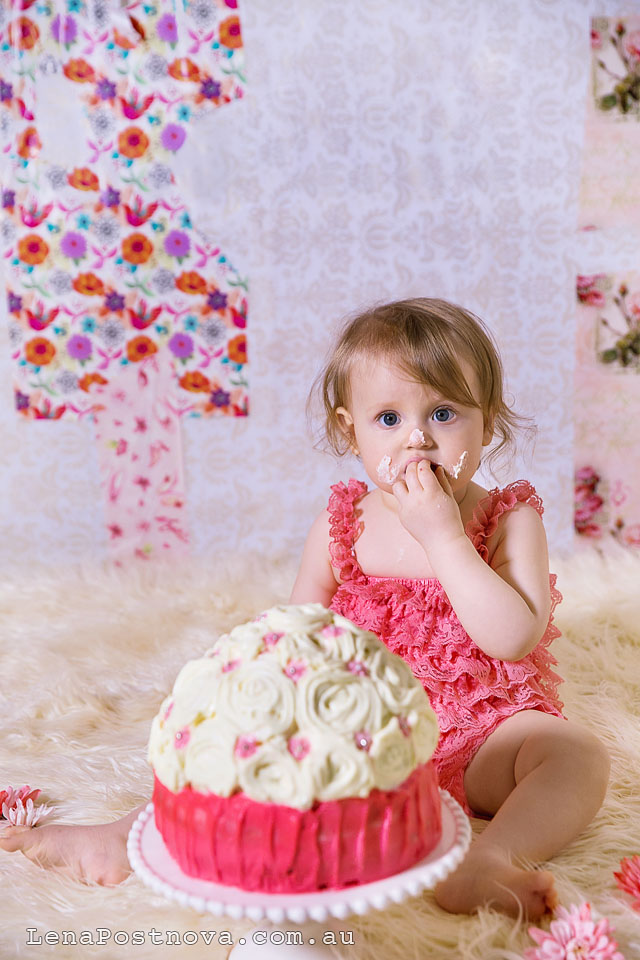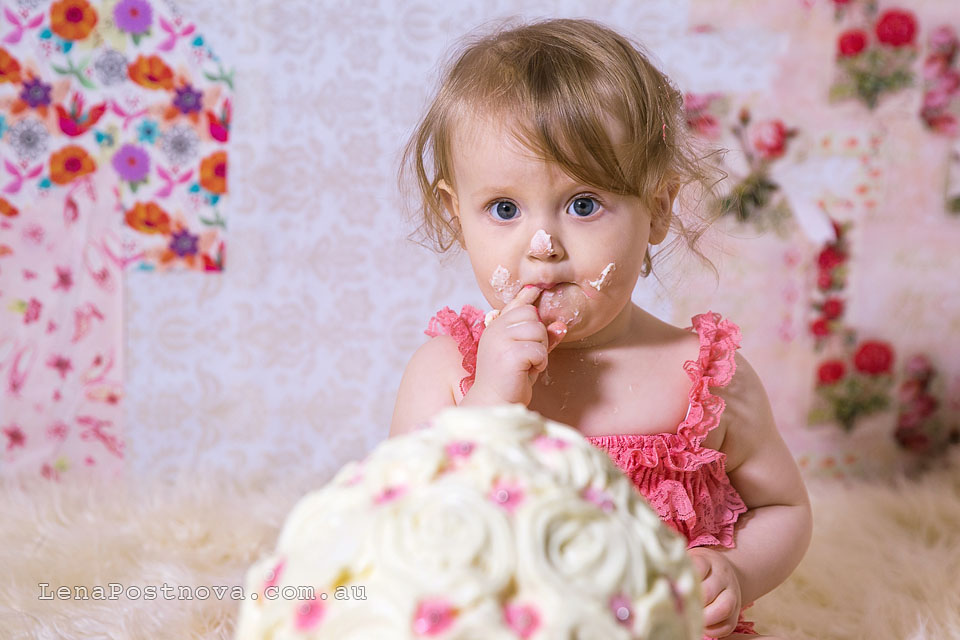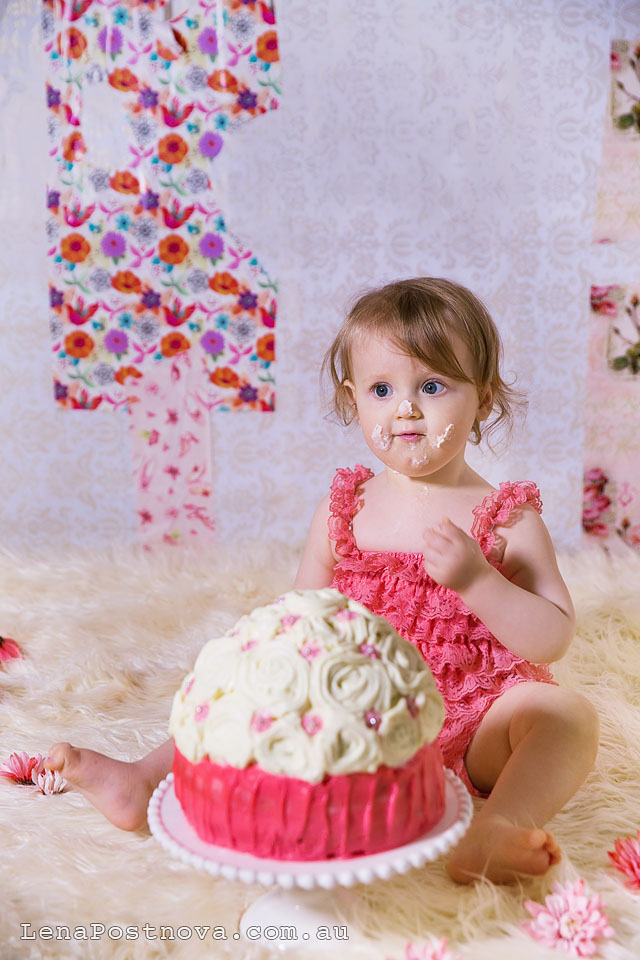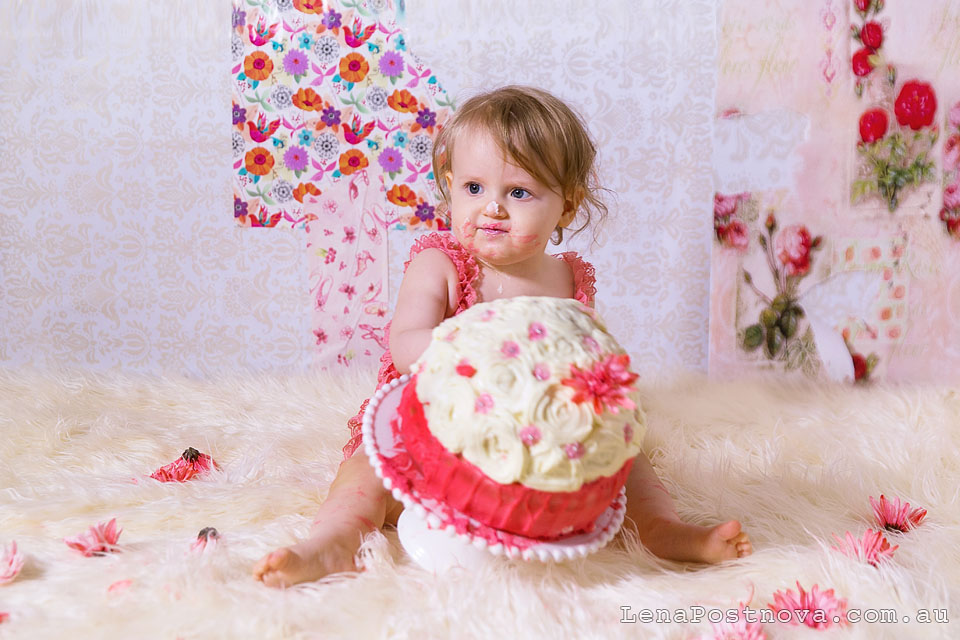 You've turned one today, so you may have your cake and eat it with your hands, feet, face, whatever! You're only one once!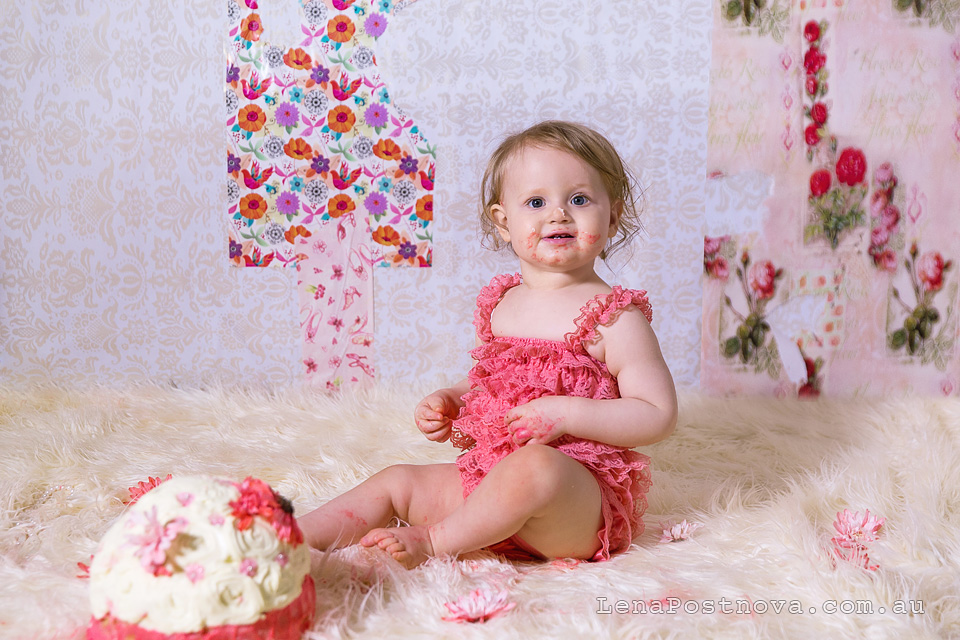 Cake Smash Photography in Sydney by Lena Postnova
How fun is it to watch  and celebrate your little baby turning one with a Cake Smash Photography session!
If you would love to have some images like the ones above for your little one, please CONTACT me to get a price list or book your First Birthday Photography session.
Please follow our Facebook page
This is a year of many first things, from eating to walking, and lots in between.