perfect diy pvc beanbag newborn photography stand – wrinkle free blankets!
by
There are lots of tutorials around on how to make a PVC DIY Newborn Photography Stand. After making one of those stands and using it for a couple of years, I realized that I can add just ONE FRONT BAR to my stand and this will save me hours in photoshop, making my backdrops ideally smooth and wrinkle free!
"Traditional" PVC stand makes blankets nice and smooth enough, but with the addition of the front rail I am able to clip my blankets not only to the sides but at the front as well, which results in absolutely perfect foregrounds straight out of camera. I will show you a couple of wrinkle free backdrop examples later in this blog post.
Here is my version of "traditional" DIY PVC Beanbag Stand.
I use a small travel size beanbag measuring 70cm x 70cm (27.5″x27.5″) and 18cm (7″)  high. If you use a large beanbag you can just find another PVC Stand tutorial with the measurements for the similar beanbag and modify the front part of it based on my tutorial. I also will show how to make a stand without 3-Way joints, which are not easily available in some countries.

To make this Perfect DIY Newborn Photography Stand you will need to get the following items, which should all be found in the plumbing section of your local hardware store.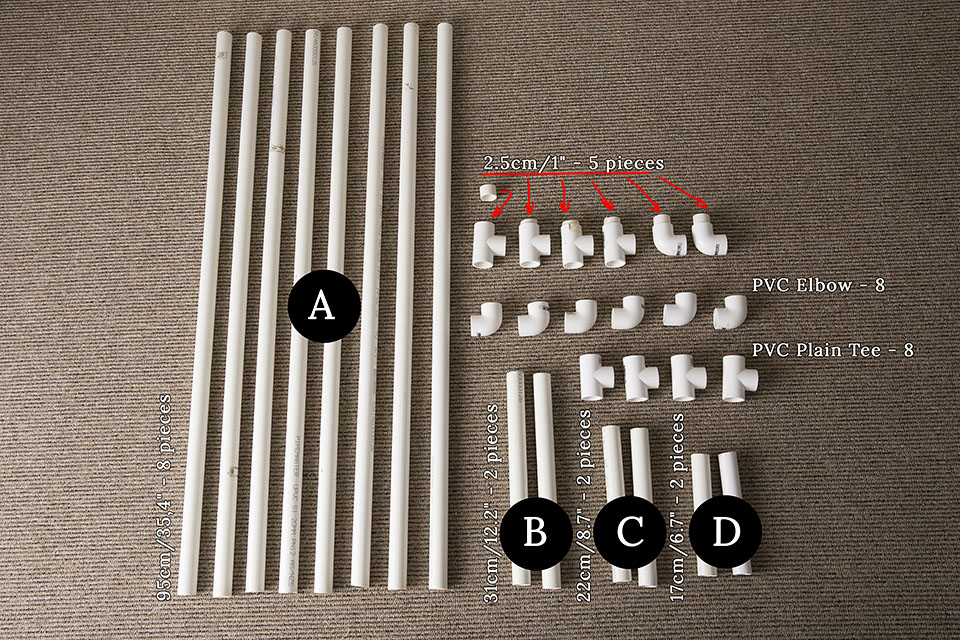 PVC Plain Tee – 8

PVC Elbow – 8

25mm PVC Pressure Pipes – you need to cut them to the following lenghts:
95cm/35.4″ – 8 pieces
31cm/12.2″ – 2 pieces
22cm/8.7″ – 2 pieces
17cm/6.7″ – 2 pieces
2.5cm/1″ – 6 pieces
Once all your pieces are cut it is time to start assembling. Use small (2.5cm/1″) pieces to connect Tees and Elbows together making 3-Way joints where needed. All the joints can be seen easily on the photo bellow: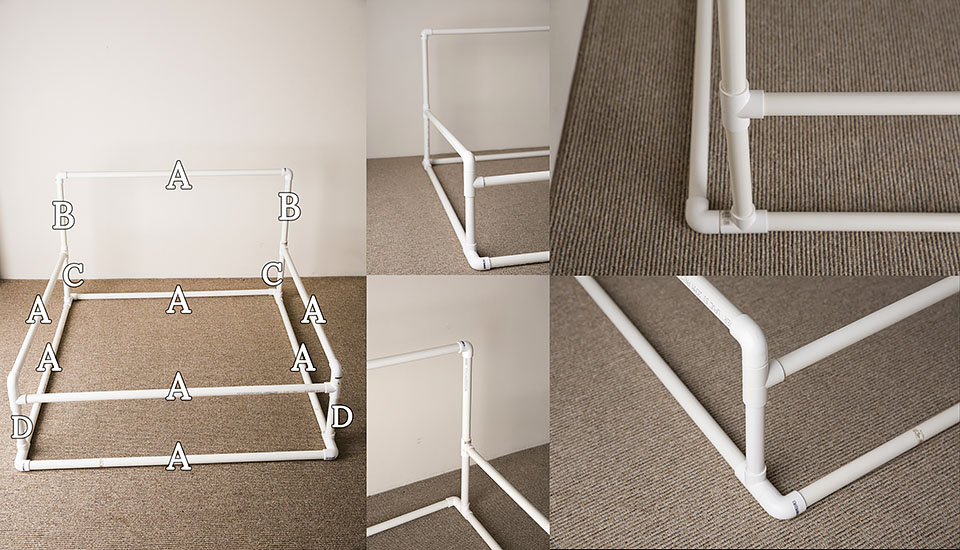 Hope you enjoyed my Perfect DIY Newborn Photography Stand tutorial! Happy shooting and editing!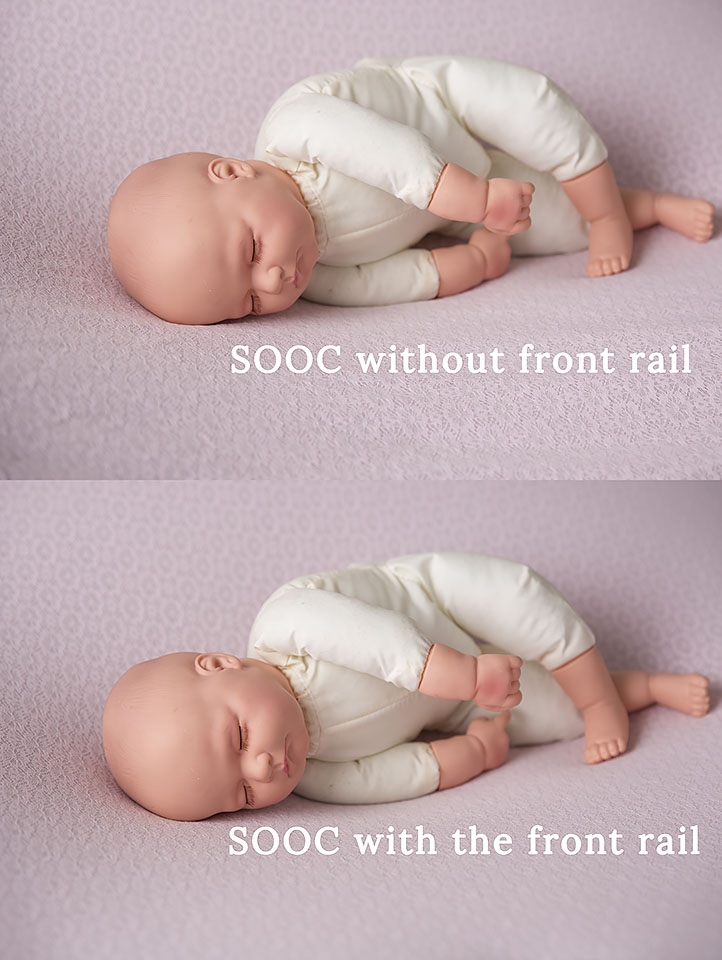 DIY Newborn Photography Stand by Lena Postnova
Thank you for taking the time to visiting my website. I am a Sydney based newborn photographer. You can contact me by emailing info@lenapostnova.com.au or by filing in CONTACT form. Visit my Baby Photographer Sydney Facebook page and Instagram page @lena.postnova