Sunset Maternity session on the Northern Beaches ♡ Maternity Photography Sydney
by
A few days ago I had a pleasure to meet this beautiful girl and do a sunset Maternity session on the Northern Beaches of Sydney for her. I was really enjoying capturing this incredible time in her life which goes so quickly, and can never be replaced.
Maternity photography continues to be a growing trend.  Here is a few recommendations for a pregnancy photography session.
The best time to do your Maternity Session is between 32-36 weeks. At this time you are nice and round but it is not so late in the pregnancy that you are uncomfortable posing and moving. We would like to be sure your baby belly is really showing, but not wait until the very end. But every woman is different, so listening to your body is a good idea. You can expect your maternity session to last around 1 hour. These sessions can include partner or other children.
The preparations to maternity session are similar to any other session – just be prepared to look your best. You will get the best results wearing makeup. Wear items you feel comfortable in and which really shows off that "baby belly". I suggest wearing something plain with no logos where possible. I recommend tight top, bikinis, long flowing skirt, long top with jeans or maxi dress. Bring extra outfits if you want and you will have a selection of different looks.  For your partner and children, who are going to participate in the session, I recommend solid coloured outfits.
The most important thing about your images is that they look natural. This is supposed to be a session that shows YOU at this time in your life. I look forward to capturing this amazing time in your life!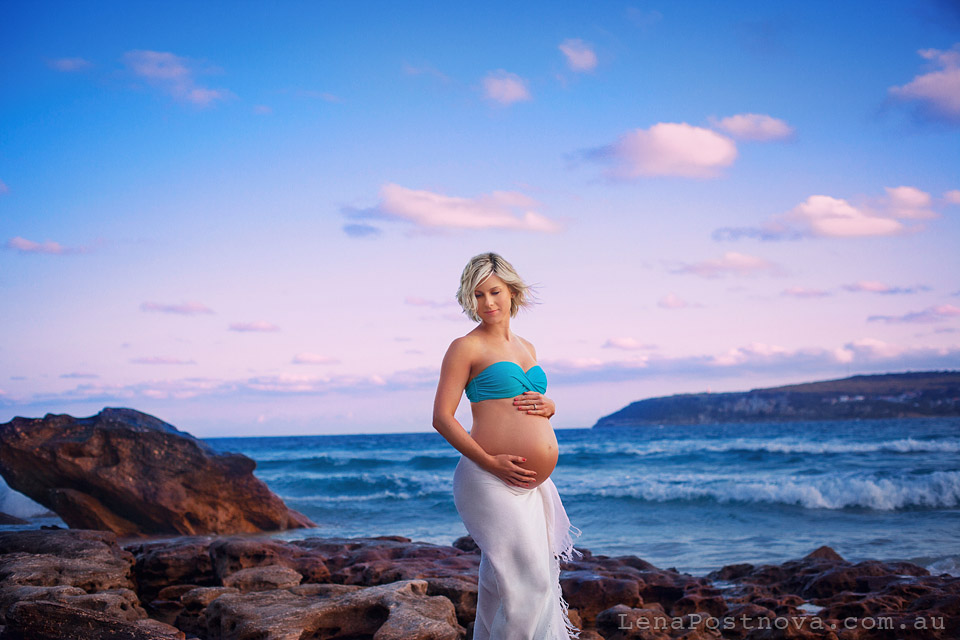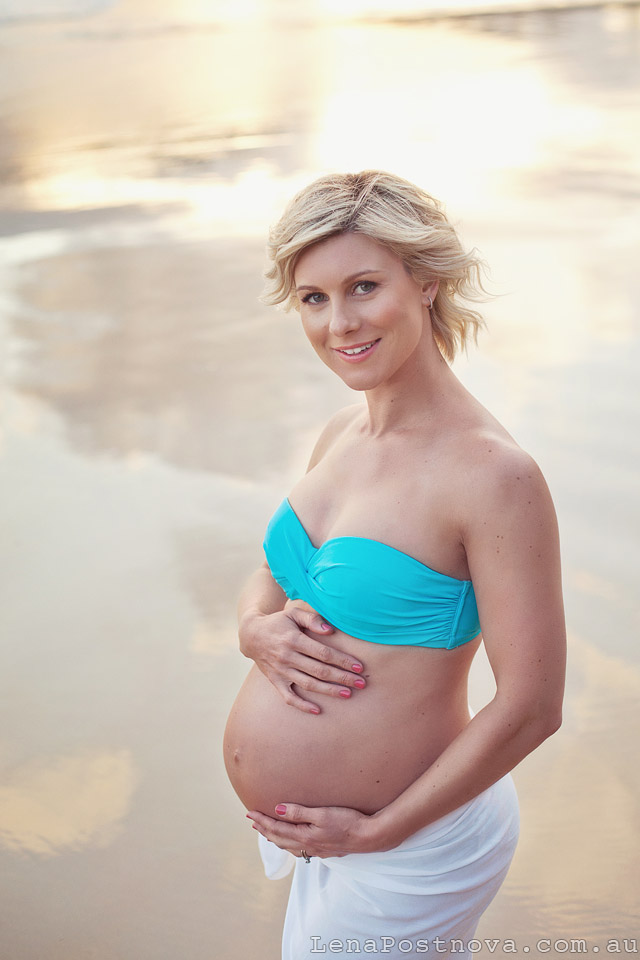 Maternity Photography Sydney by Lena Postnova
To book a session please visit CONTACT PAGE
Follow us on FACEBOOK
Have a great day!