Awake Newborn Babies Pictures
by
When I chose newborn photography as my niche, I had to learn many newborn poses that parents request. As you can see on my website I specialise in posed newborn photography – the kind that has baby all nice and curled up into adorably poses in props or on beautiful backdrops. Having newborns asleep is ideal for those cute posed photos. Alert babies are less likely to curl up into poses and will flail their arms and legs. However parents love awake newborn babies pictures of their littles ones too. I always try to capture a few awake photos for parents. It is not always easy as those new eyes cannot focus long and may cross and uncross. When an awake newborn makes eye contact with the camera it makes for absolutely gorgeous portraits. A shot of direct eye contact is the winner. Wrapping babies will keep arms and legs under control so I often choose to swaddle them for awake portraits. Often, by the time I'm done, the baby is asleep.
Here is a few examples of awake newborn babies pictures: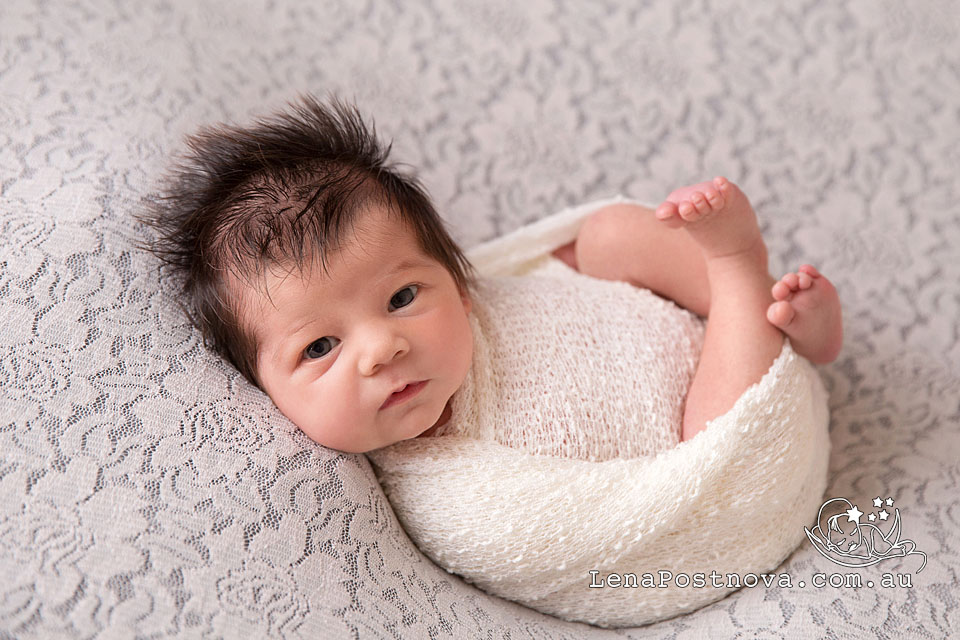 Occasionally it is also possible to capture a very early smiles!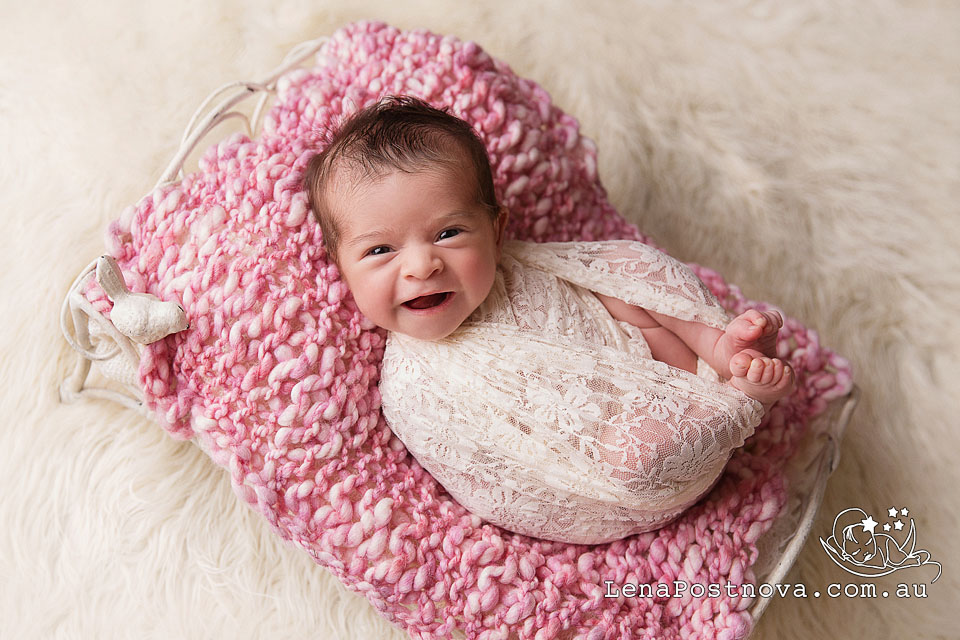 Newborns have some cutest expressions when they are awake.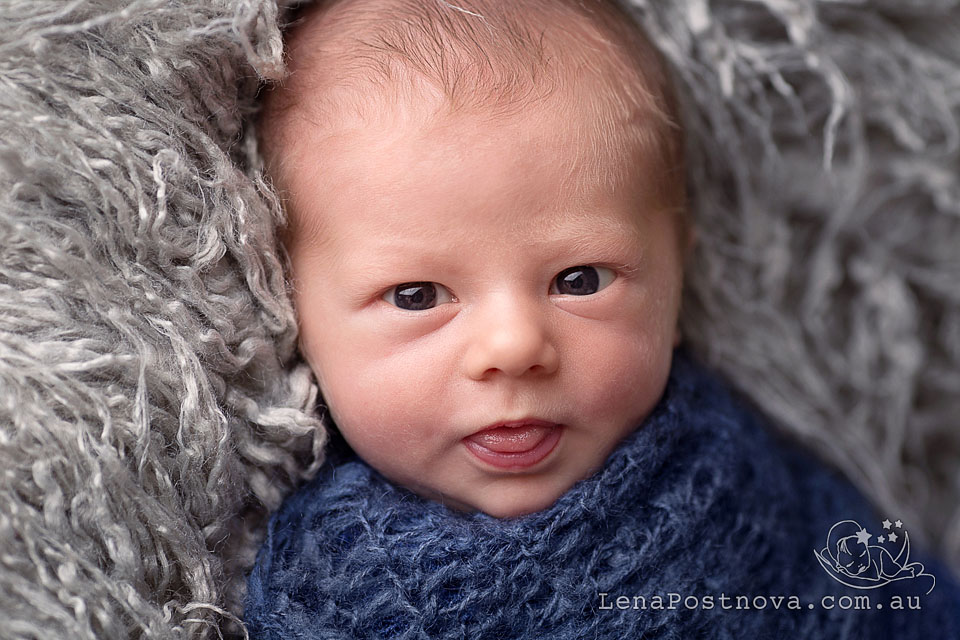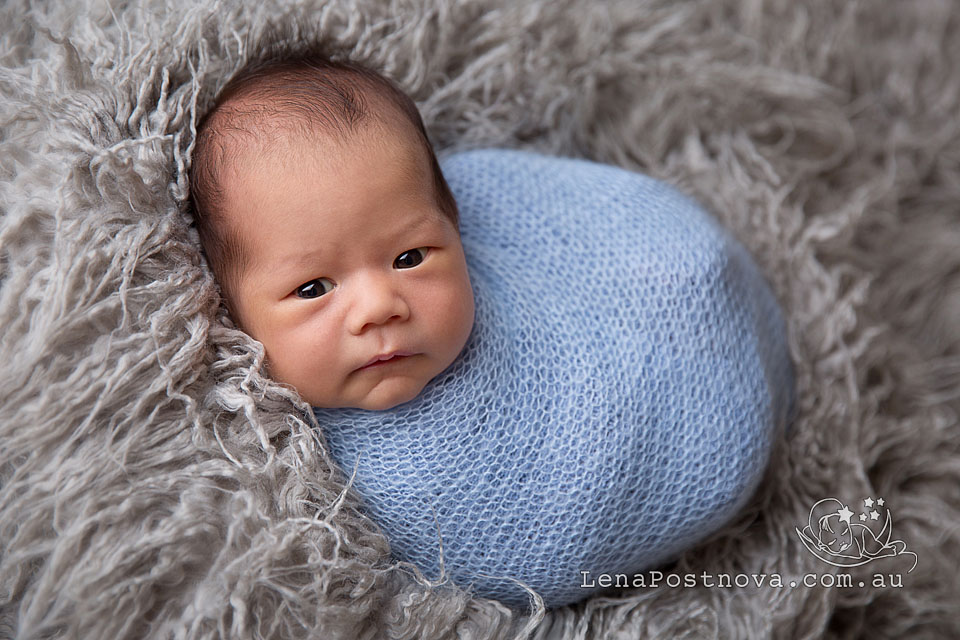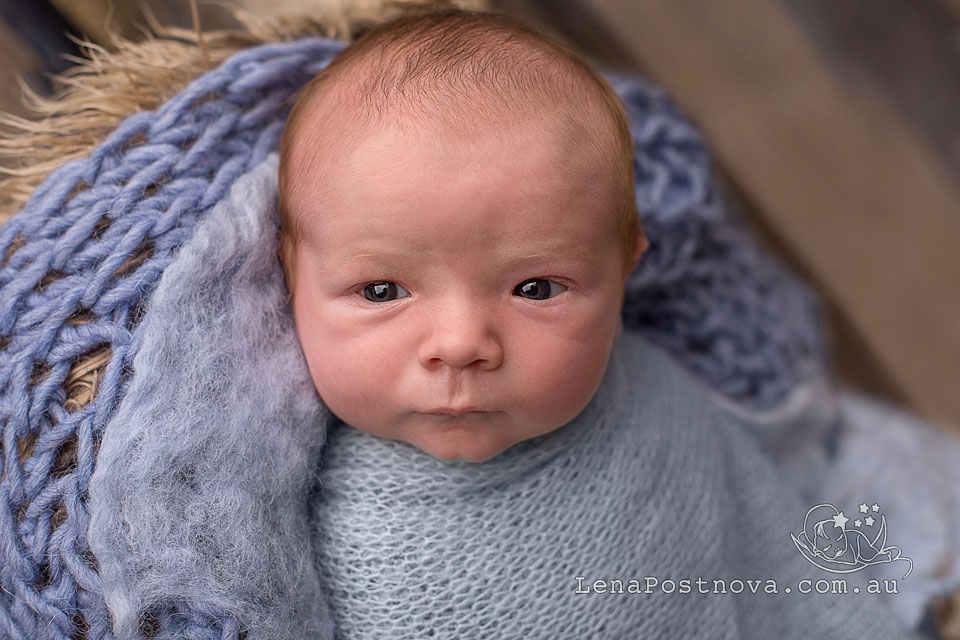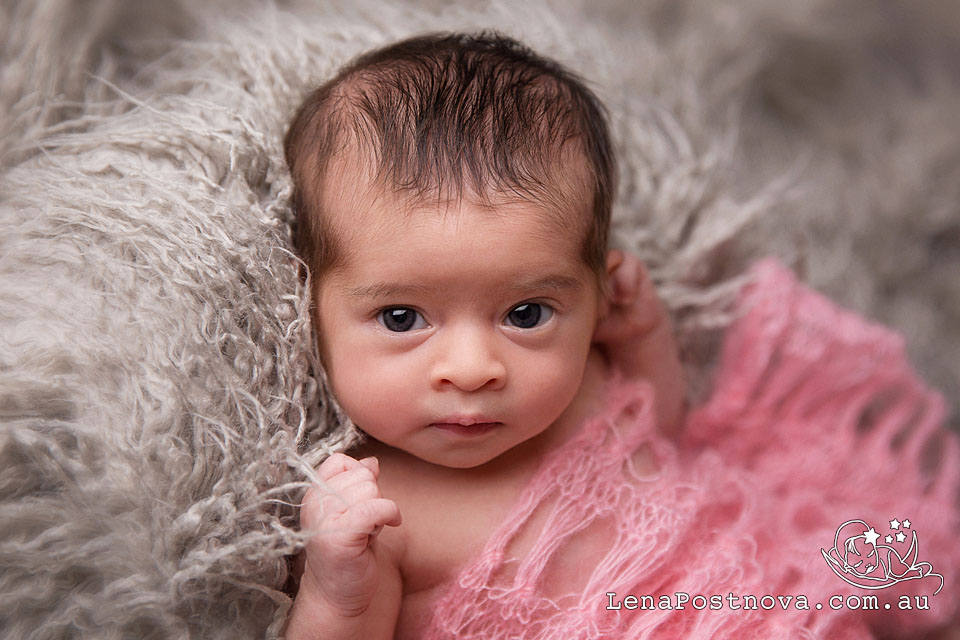 Awake Newborn Babies Pictures – by Lena Postnova
If you would be interested in booking a session of your new family addition, you can reach me at info@lenapostnova.com.au or by filing in CONTACT form. Newborn session should ideally take place in the first 2 weeks of baby's life, so I advise booking whilst pregnant to avoid disappointment. Newborn sessions are always laid back and not rushed. All wraps, cute headbands, knitted hats and props are provided for you.
Please come check us out on Facebook page
And my Instagram @lena.postnova
"Babies are like little suns that, in a magical way, bring warmth, happiness and light into our lives. –By Kartini Diapari-Oengider