This is always wonderful news – a new baby!
This beautiful new family of three visited me for a newborn baby shoot when their little bundle of joy was 8 days old. Looking at my newborn baby Sydney  photography archive I realised that 8 days is the most popular age of babies I photographed! So this is an interesting coincidence which happened to my sessions.
Here is a few family portraits we captured. Nothing can exist that can make parents as happy as having a baby. There is nothing sweeter in this world than the smell of your baby's breath, happy coos, and gentle kisses. Congratulations on your first child!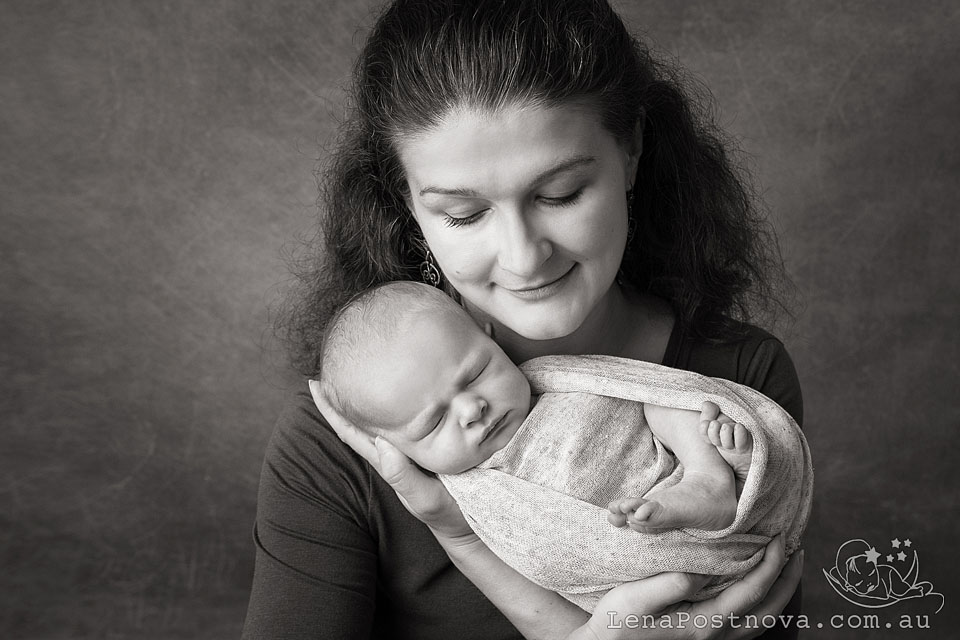 I had a really lovely time chatting with this beautiful mummy during the shoot. You can see what a loving mum she is in the photos of them together, just gorgeous.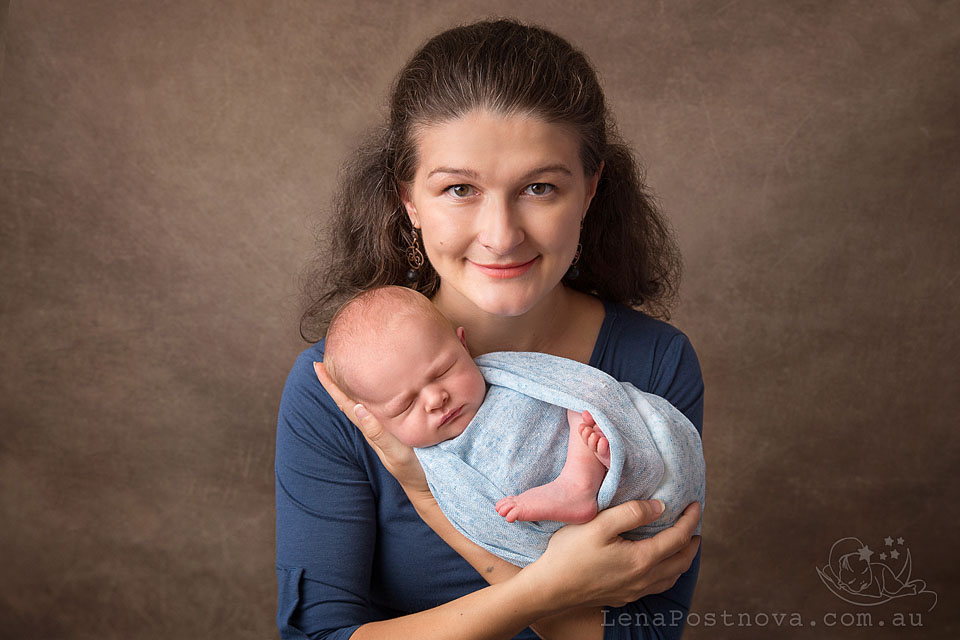 He was so cute and peaceful as we posed him through photos with his mum and dad.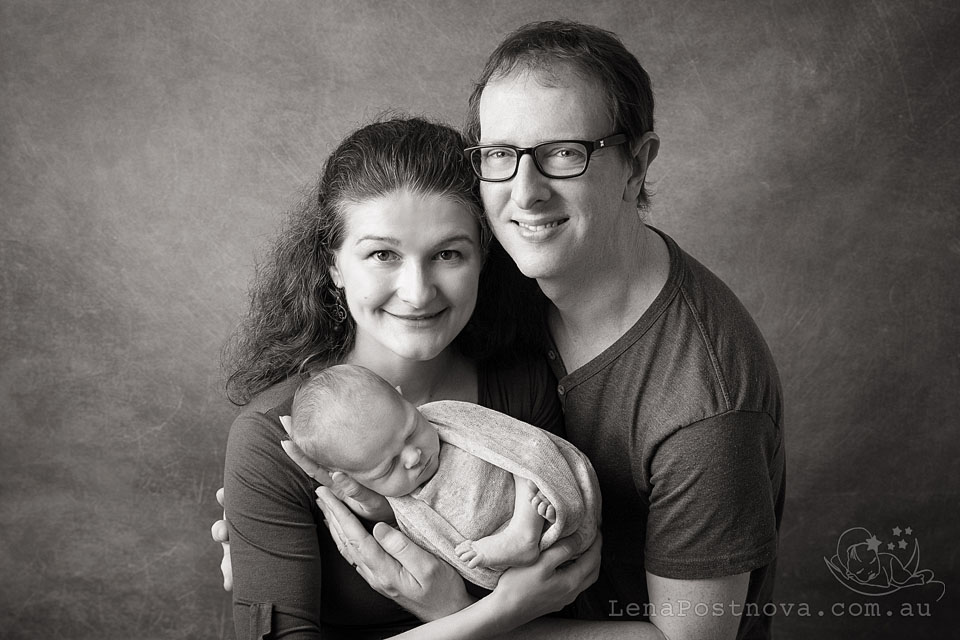 I think this little boy just loved being snuggled in his dads hands.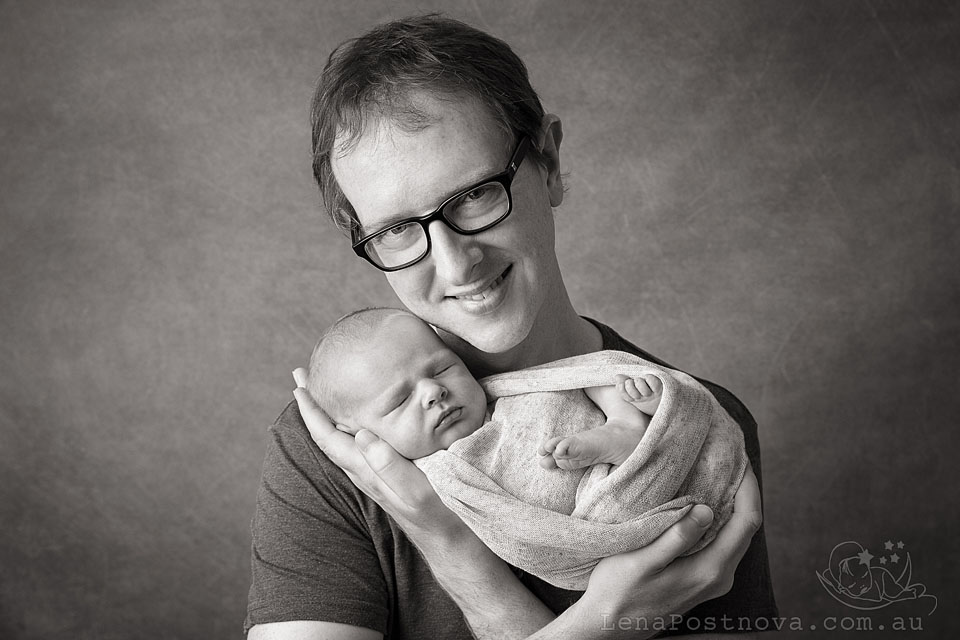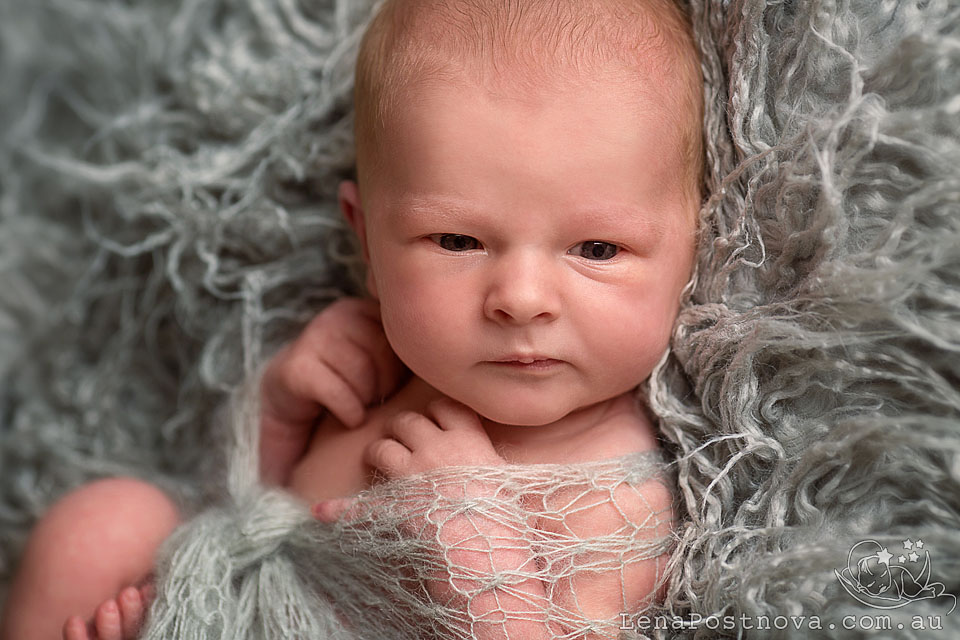 Newborn Baby Sydney – Photography by Lena Postnova
There is nothing better than being able to photograph new life. I specialise in Newborn Portraiture & Family Photography. Please feel free to browse through my work.
Are you expecting a new baby? I offer professional newborn baby and family photography in Sydney.
If you would be interested in getting in touch please CONTACT me.
Best time to book your session is when you are still expecting. Last minute bookings are available occasionally.
My Newborn Baby Sydney Facebook Page Facebook page
My Instagram account @lena.postnova
"When the first baby laughed for the first time, its laugh broke into a thousand pieces, and they all went skipping about, and that was the beginning of fairies." ― J.M. Barrie