Newborn Photographer Sydney North
by
10 days old beautiful little one is in my blog post today. This baby was a very treasured little girl that her parents had waited for. Warmest congratulations to the parents! This little princess looked gorgeous in pink and neutral colours, and was a joy to capture. She was calm and sleepy throughout the entire photography session and hardly made a sound. She was content to be posed on a variety of blankets and props.
Enjoy a few photos of this adorable newborn baby girl!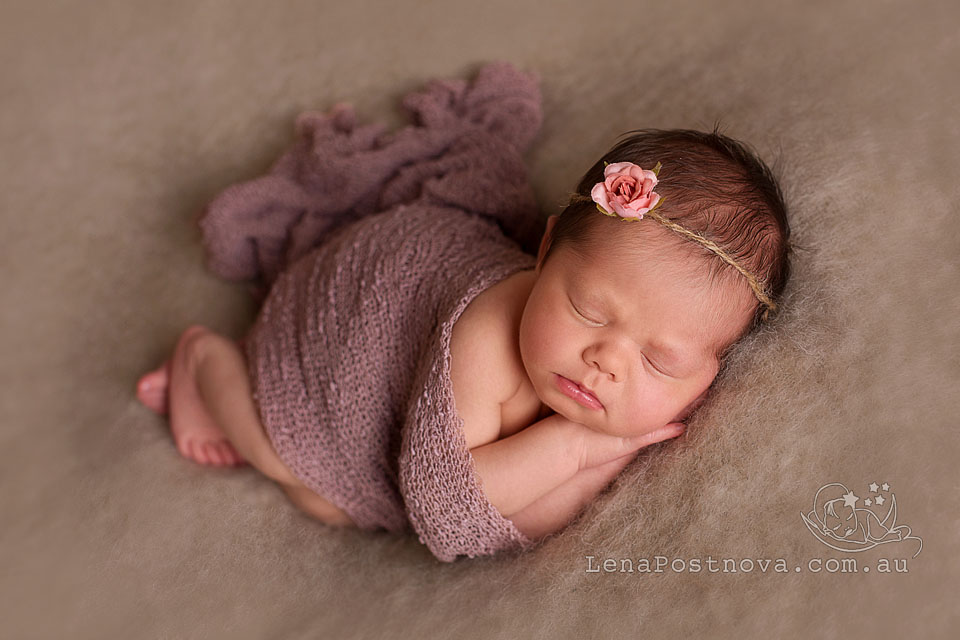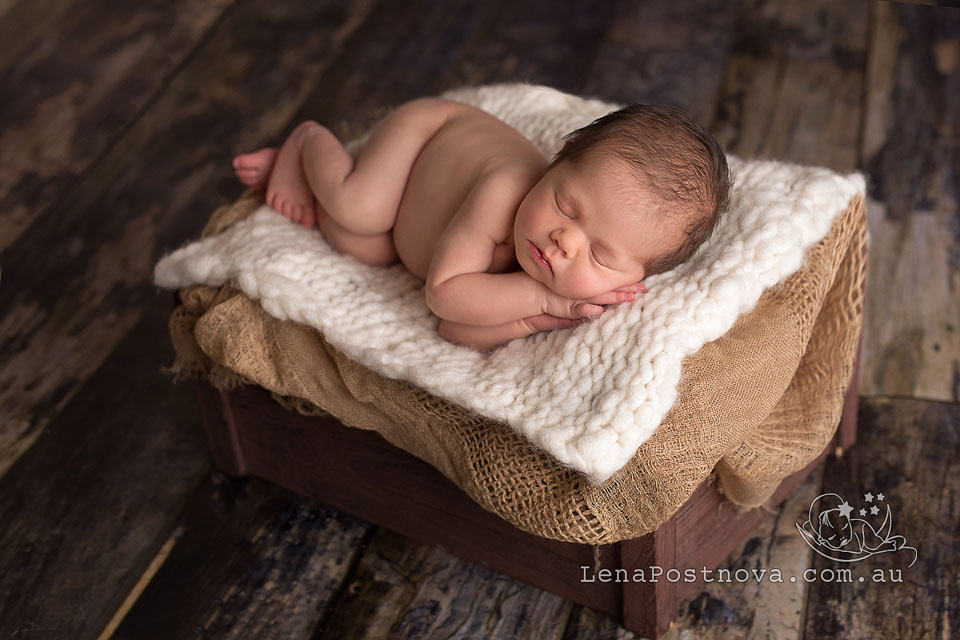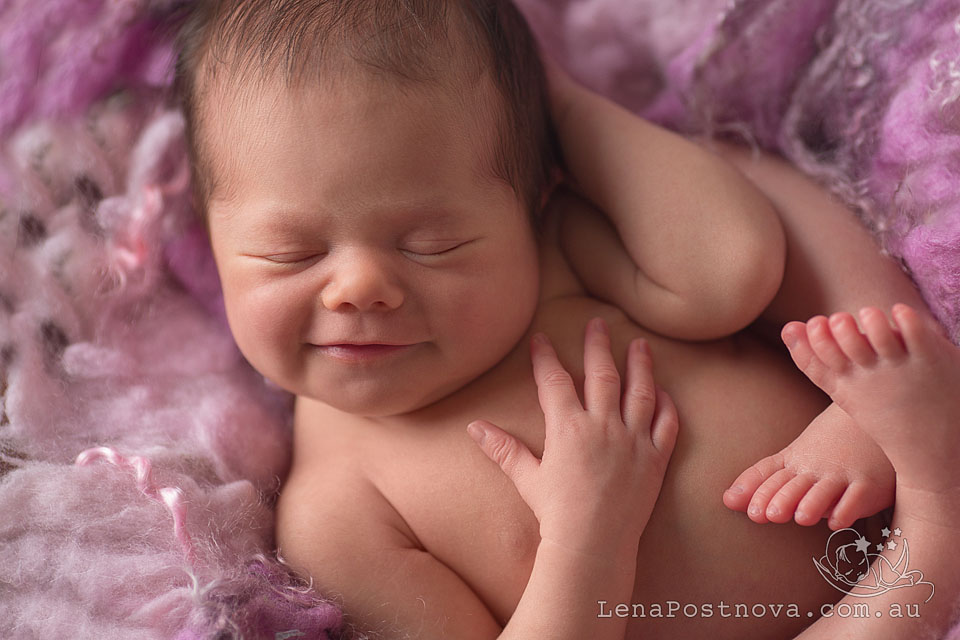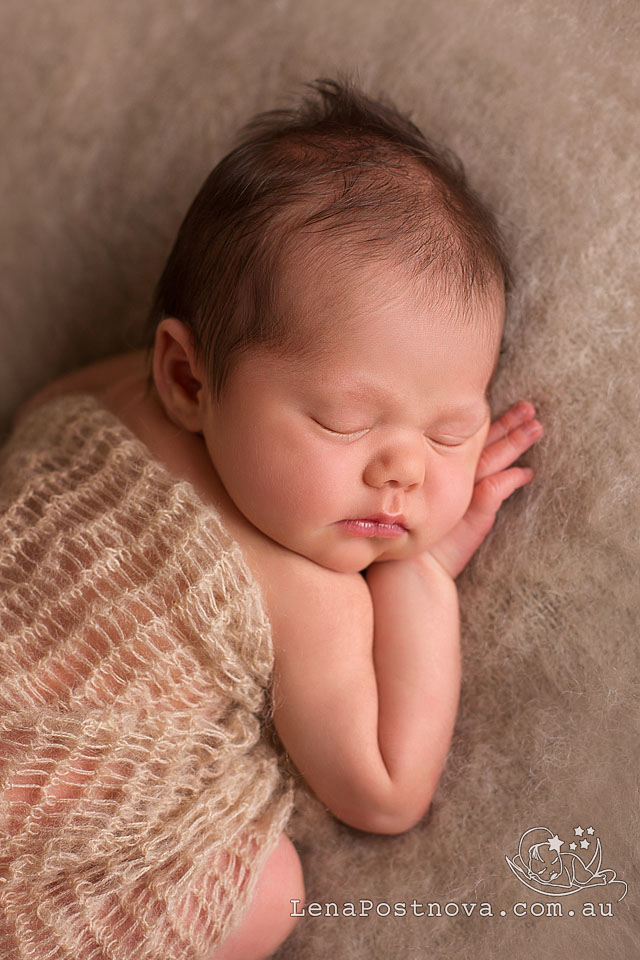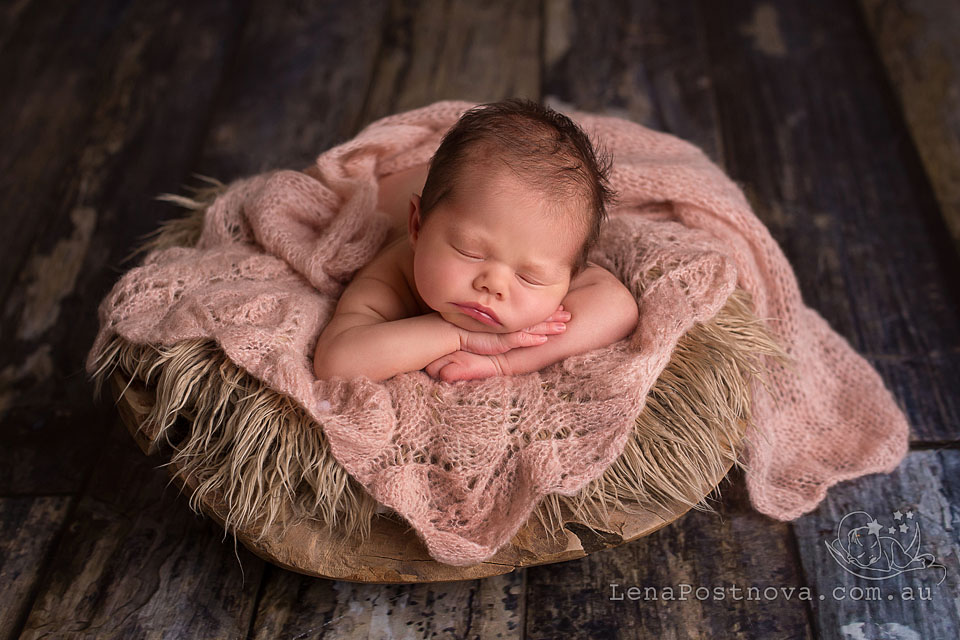 Newborn Photographer Sydney North Lena Postnova
Newborn photography is so rewarding.  I am normally exhausted after a 3-4 hours newborn session but I am always have a smile on my face. I feel so lucky to be doing this as my job. If you are expecting a little one and would like to have your own Newborn session, please contact me early. I'd love to work with you. You can reach me by emailing  at info@lenapostnova.com.au or by filing in CONTACT form.
It is recommended that you book your newborn photo session while you are still pregnant, preferably in your 2nd trimester. When you book your session, you are holding a tentative spot for the month of your due date. Doing this gives us flexibility to schedule your newborn session once your baby arrives. Newborn sessions are easiest to complete before your baby is 12-14 days old, but I have also done many beautiful sessions for newborn babies over 2 weeks old. I always try my best to fit in last minute sessions, so if you have already had your little one, feel free to contact me and I will try to schedule a session for you.
Please visit my Newborn Photographer Sydney North Facebook page
and here is my Instagram account @lena.postnova
"Having children makes you no more a parent than having a piano makes you a pianist," – Michael Levine
This website is listed in the Photographer Directory