Newborn Photographers Sydney – Lena Postnova Photography
by
Professional newborn photographers are often seen as baby whisperers. This beautiful little baby was not very keen in sleeping for us at the beginning of the shoot. I used this as a great opportunity to capture a few nice open-eyes photos of her.  After having some play-time little baby girl went to a deep sleep and I took some cute sleepy posed pics of her too. Newborn photographers are a very specialised type of portrait photographer, and most of them have spent years improving their technical skills. An average newborn photography session can last around 4 hours. Babies will need time to feed, which can take an hour (and even more) and if they wake during a session, we allow time for them to be awake before they go back to sleep again. Newborn babies are more relaxed in a warm room as they will most likely be sleeping the majority of the time. Most of the sleepy time is spent carefully and gently rearranging the baby into poses.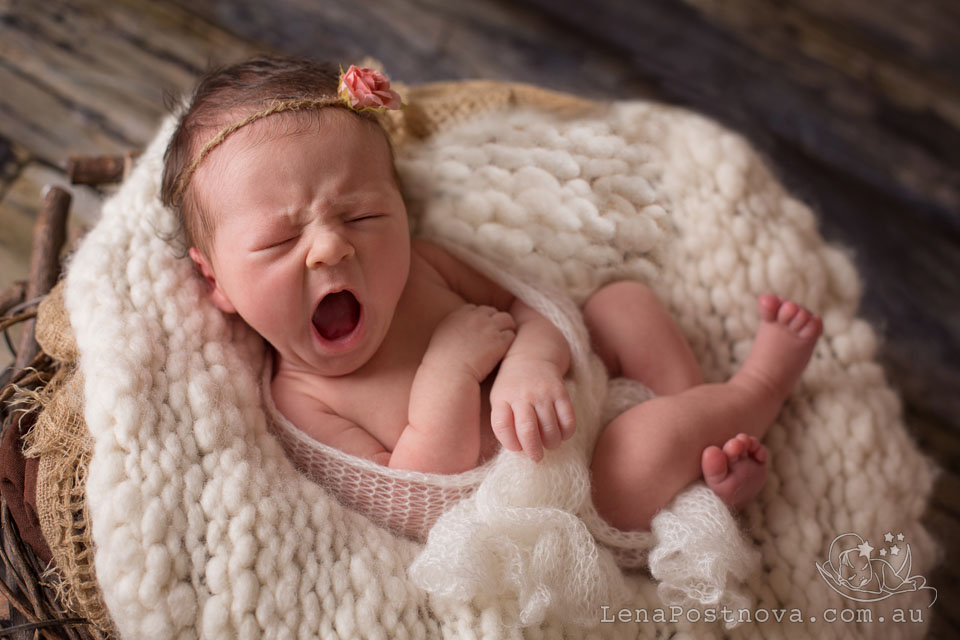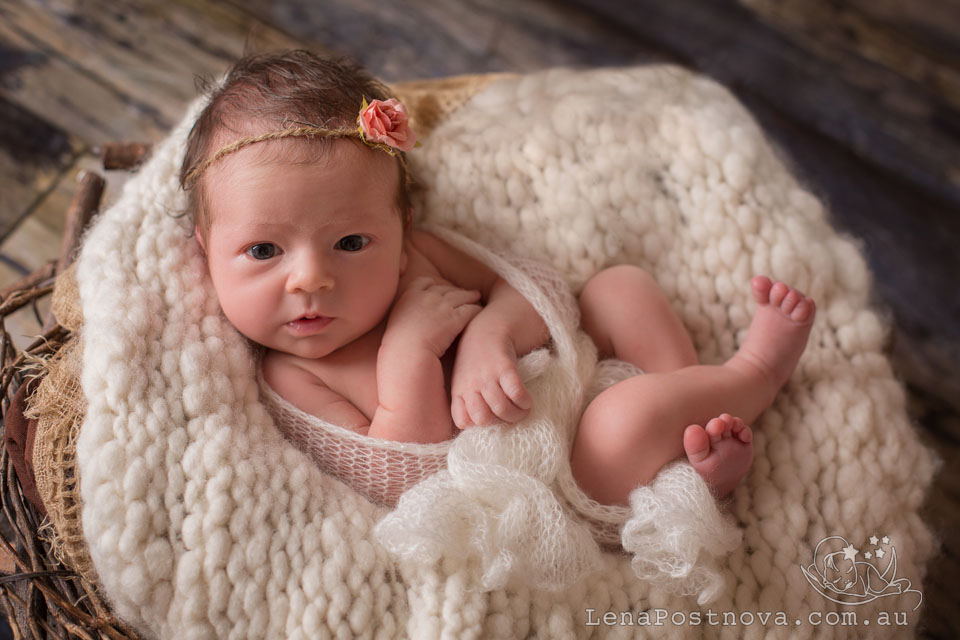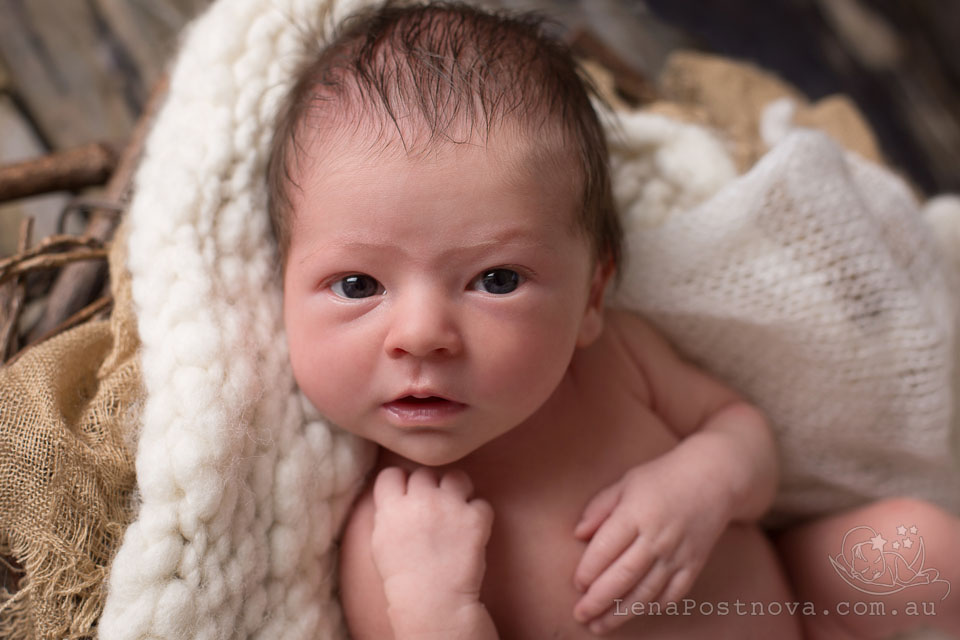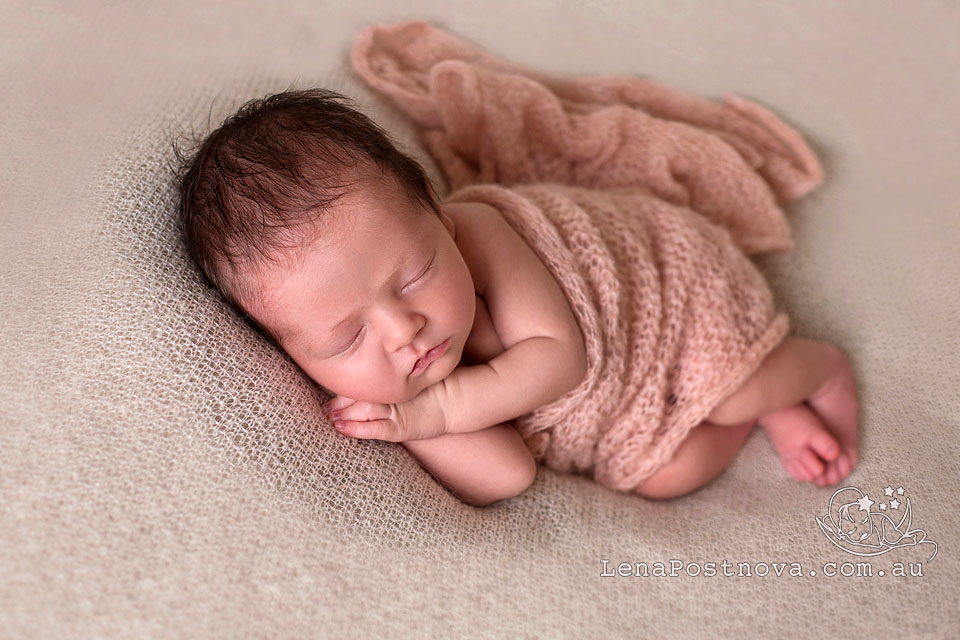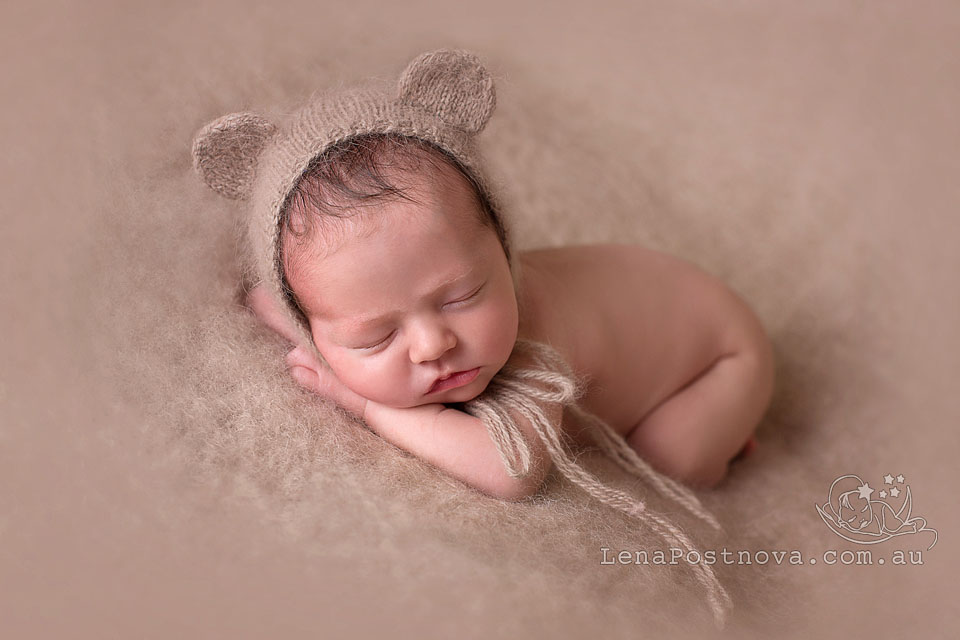 Newborn Photographers Sydney – Lena Postnova Photography
Are you looking for a baby photographer? Choosing a professional photographer to capture your images is a big decision as it is a once only opportunity. I offer quality newborn photography and provide high quality digital images packages. If you would be interested in my price list or just have any questions, please CONTACT Lena.
Best time to book in is when you are still expecting, we book your session tentatively and schedule a suitable date after your baby arrives.
My Facebook Page Facebook page
My Instagram account @lena.postnova
A new little girl
To love beyond measure,
To add to your life
More joys and more pleasure.
And may each new day
Hold for baby and you
The joyous fulfillment
Of dream that comes true!