Newborn Photography Sydney – newborn baby girl
by
Sydney Newborn Photographer Lena Postnova serves Sydney Metro Area and offers newborn sessions in your home. Please CONTACT for further information or for prices.
When I met this little girl she was 17 days new and super adorable! It was a joy to take photos of her so tiny and new. I don't normally photograph newborns past 10-14 days but in this case, this was the best time that worked for us. Not only this sweetest baby-girl was fantastic to work with but her beautiful mum was also so patient and helpful during the session. Love when everything falls together. Our little star was awake for a first hour but her mum and I were able to rock her back to sleep. It was a pleasure to meet this family. Congratulations, and enjoy the years together!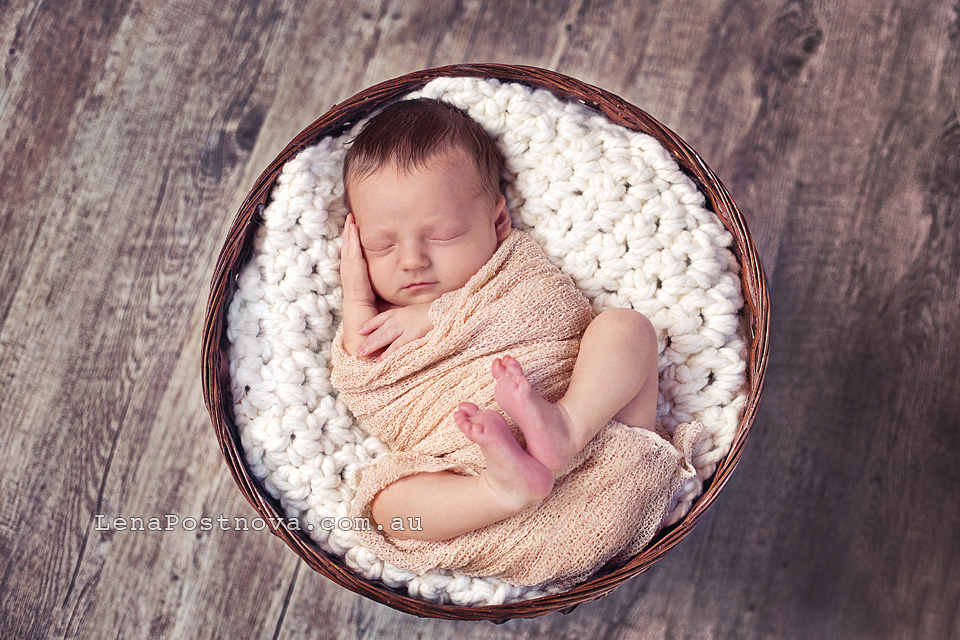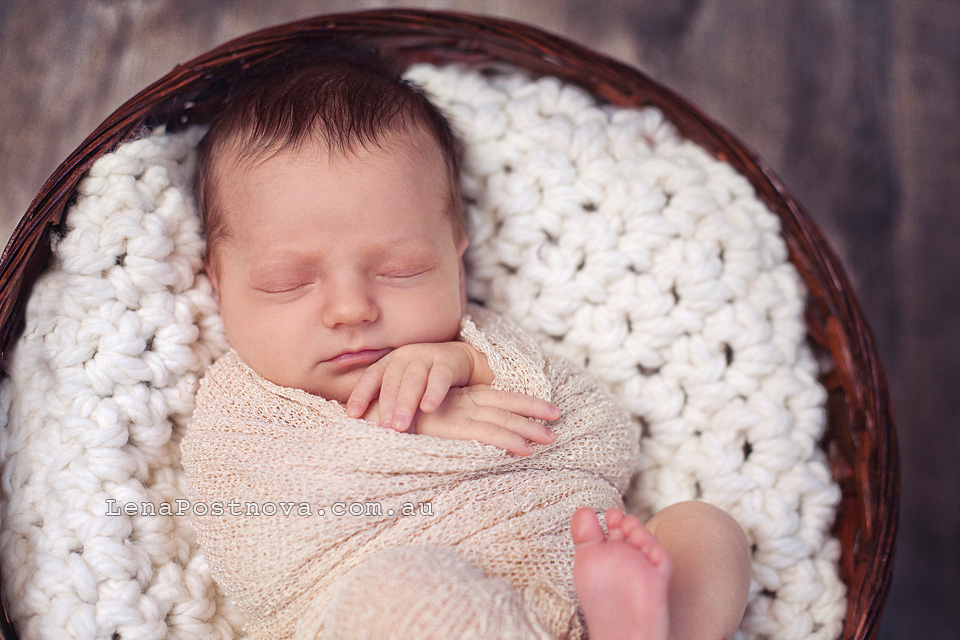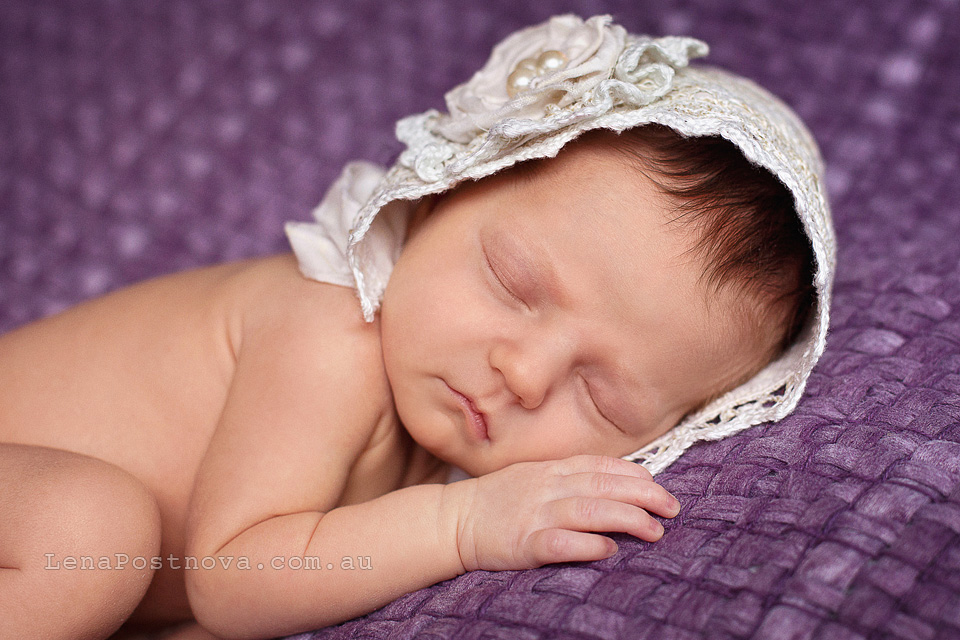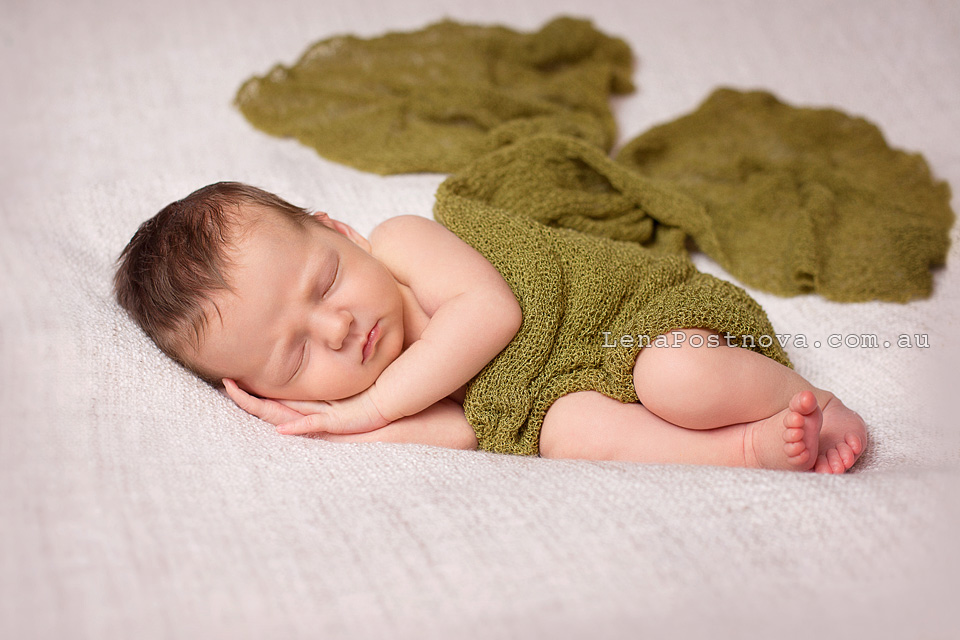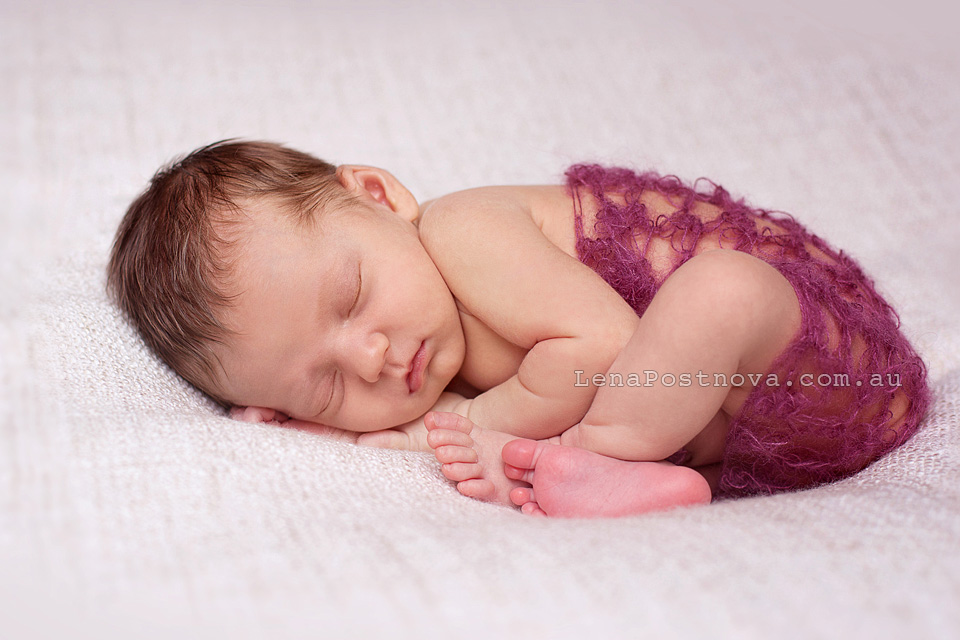 Please follow our Facebook page
Thank you for visiting our website. Please just fill out the form on CONTACT page if you would like to contact Lena regarding photography services.
Newborn Photography Sydney
Newborn photography is always a lot of fun and a lot of challenge all in one. Each newborn session is special and unique. Even at only a few days old, newborns already have their own personalities, likes and dislikes. Because of that, I make sure to work with them to achieve the best possible outcome.  I only pose babies in positions that are comfortable for them and these poses are different for every baby. I always put safety and hygiene first. Before each session, all props, blankets, backdrops are washed.  I never use anything without cleaning between sessions. There is NO rush when we taking pictures of your new baby and there is no real time limit. My priority is to be sure that you get pictures that capture the essence of your baby. Most of newborn sessions are done in the client's home.
If you are currently pregnant and would love some images like the ones above, please CONTACT me
Children make the world a happier place…