When this little one's Mum contacted me asking about newborn session I knew it would be a challenge as there were two little brothers to be photographed with the new baby. When I saw the boys I was amazed with all the cuteness, they were absolutely stunning! What a beautiful family! While taking photo of toddlers with the newborn can be really challenging, it is also one of the most rewarding parts of newborn photography in my eyes. I hope this is the beginning of the lifelong sibling love and friendship.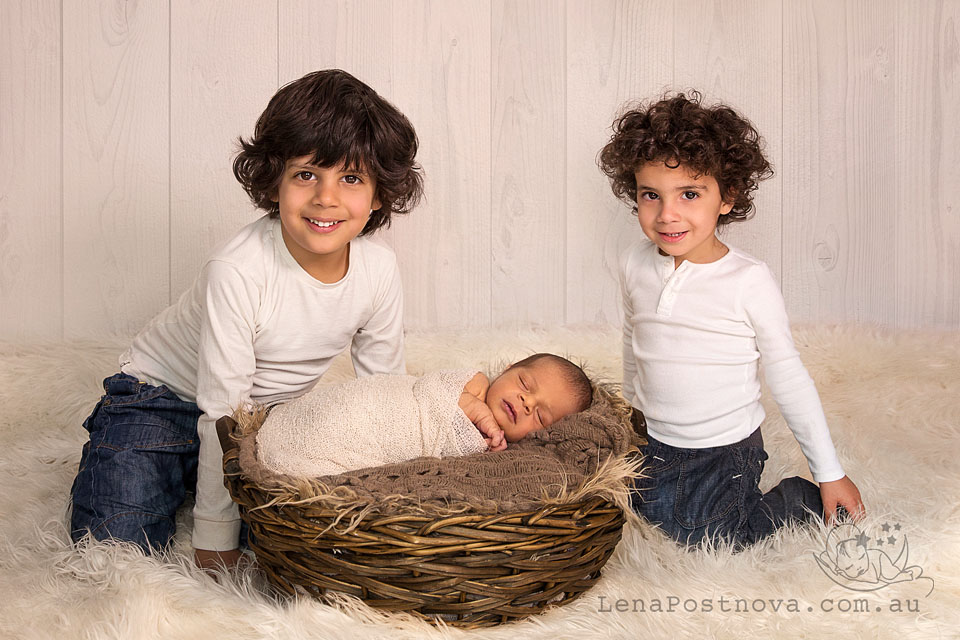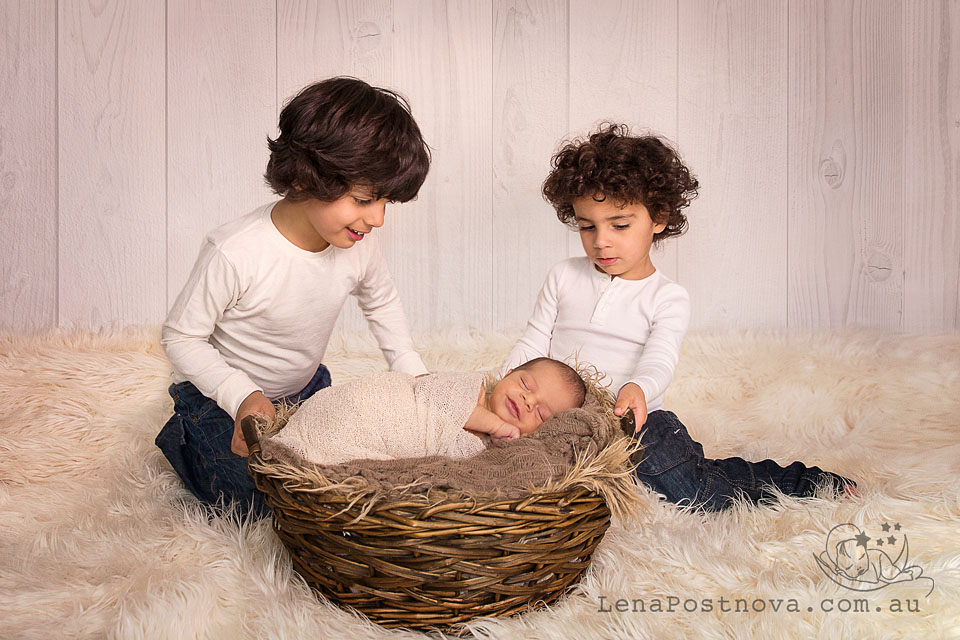 I get to meet people at one of the most special times in their entire lives and I enjoy that so much! There is merely nothing in the world more sweet and innocent than a brand new baby.  Thanks again for Mum for choosing me to capture this special time for your lovely family.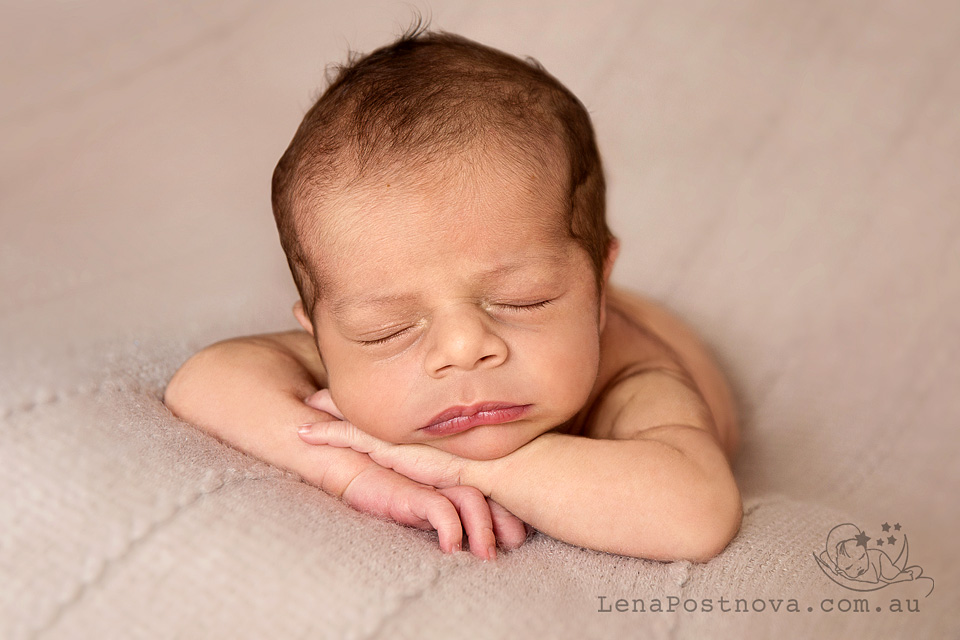 Newborn sessions are my favorite! What an amazing experience it is to hold a precious new life in your hands and be able to document all the precious details of these little ones.
Newborn Photos Sydney by Lena Postnova
Thanks for visiting my website!
If you wold be interested in booking photography session or have any questions, please just CONTACT Lena. Newborn photo sessions are best within the first two weeks of birth. During this time, your newborn will likely sleep most during the day, which will allow us to move him/her around without waking easily.
My Facebook contact Facebook page
My very new Instagram account @lena.postnova
"Unconditional love is loving your kids for who they are, not for what they do… it isn't something you will achieve every minute of every day. But it is the thought we must hold in our hearts every day." » Stephanie Marston.