Newborn photos are best when babies are between 5-14 days of age. At this point babies are still very sleepy and like to curl up as if they were still in the womb. This cute little baby girl was 3 weeks old when I photographed her and her lovely parents. She was doing great and we were able to capture variety of set ups. She was tiny, sweet and precious. A few images from her newborn photography session you can see below.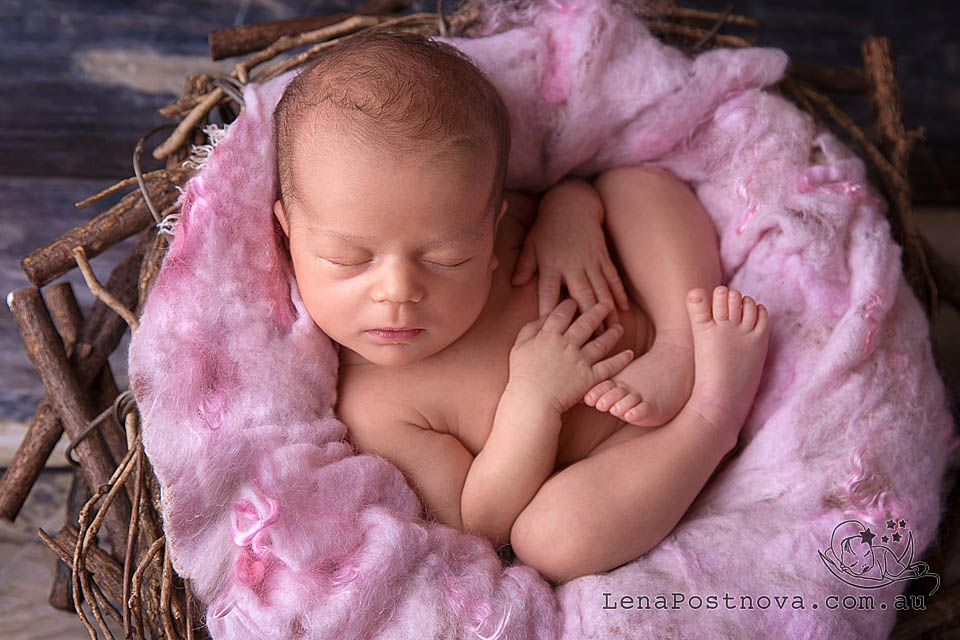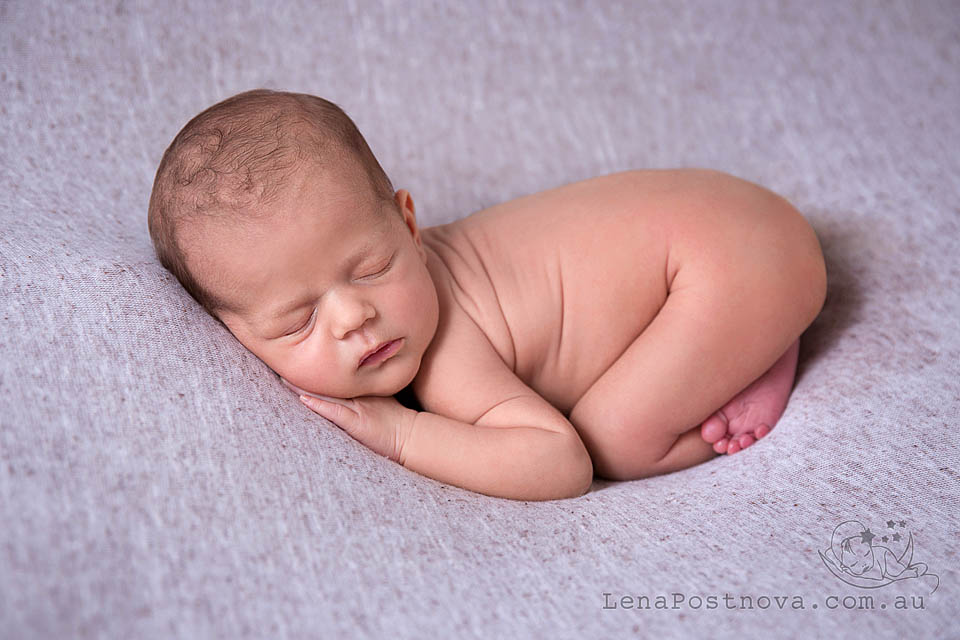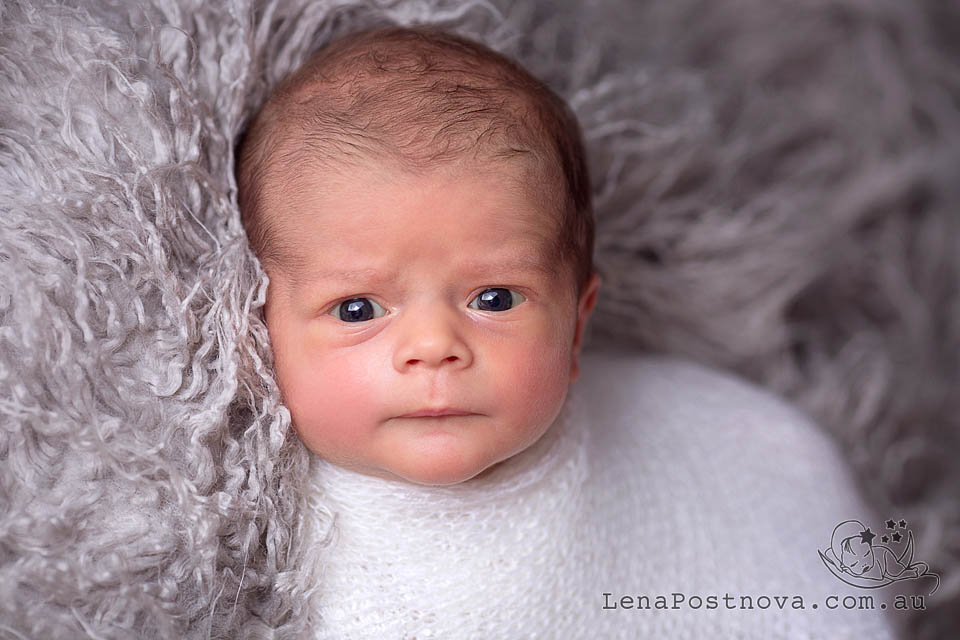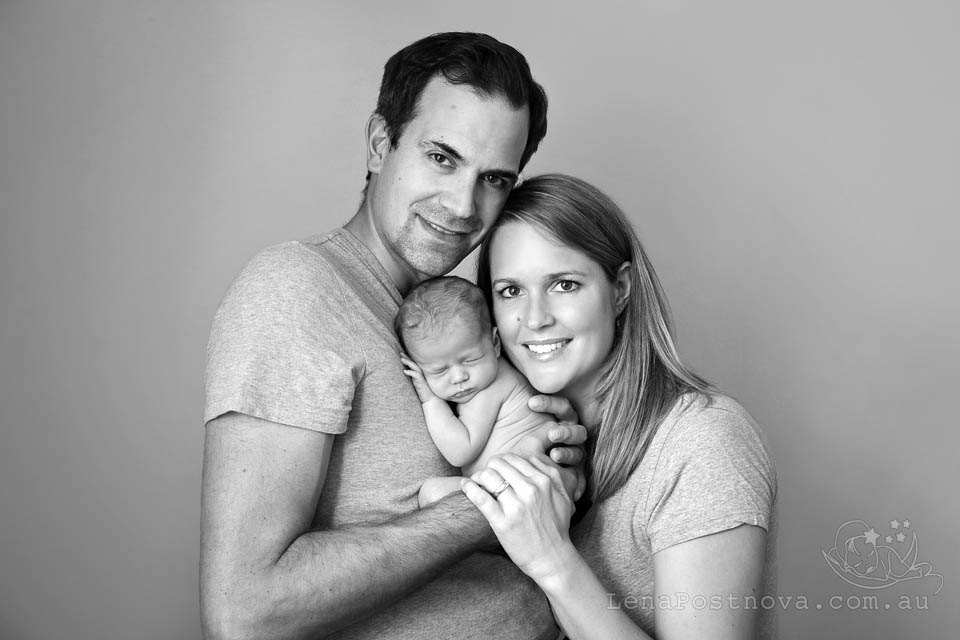 Newborn Photos by Lena Postnova – Sydney Baby Photographer
I am a newborn photographer based on the Northern beaches of Sydney. I practice only safe baby posing and providing them with a warm and comfortable environment. I make sure your images are clean, classic, timeless and beautiful. I love soft, neutral colours and textures. I tend to use minimal props so that I can focus on your beautiful baby's newborn features that change so quickly. My newborn sessions are typically in my home studio where I can control lightning, how warm the space is and many other factors that work together to make sure we can capture your newborn in the best way possible.
To find out more about newborn photos, pricing and availability please complete an enquiry form and I will get back shortly. You can also send email to info@lenapostnova.com.au. Remember to book your session in advance to secure your spot. I take a limited amount of newborns per month to make sure I can get the baby photographed in the first 2 weeks of life.
Make sure to keep updated on my Facebook page Facebook page or Instagram @lena.postnova
Loving a baby is a circular business, a kind of feedback loop. The more you give the more you get and the more you get, the more you feel like giving. – Penelope Leach