Newborn princess crown
by
Baby photography is a hugely popular photography genre. Which parent would not want to document their little ones first days, or capture them throughout the year through their milestones?
I love to create soft, classic, gently posed studio style photos of newborns. These types of images are where my heart is. I want the baby to be the focus in my images, use minimal props and capturing the essence of your beautiful and tiny newborn. When it comes to newborn photography, less is more. However, I love to add some props here and there. This is the cutest age for that. Here is a little sparkle rhinestone newborn crown photography prop which looks adorable on little princesses! As a mum to a little boy I love to be able to get a chance to play with some girly accessories. This crown/tiara works great for newborn sessions and adds more variety for my client's galleries. Here is a few stunning Ladies I photographed wearing a crystal newborn princess crown.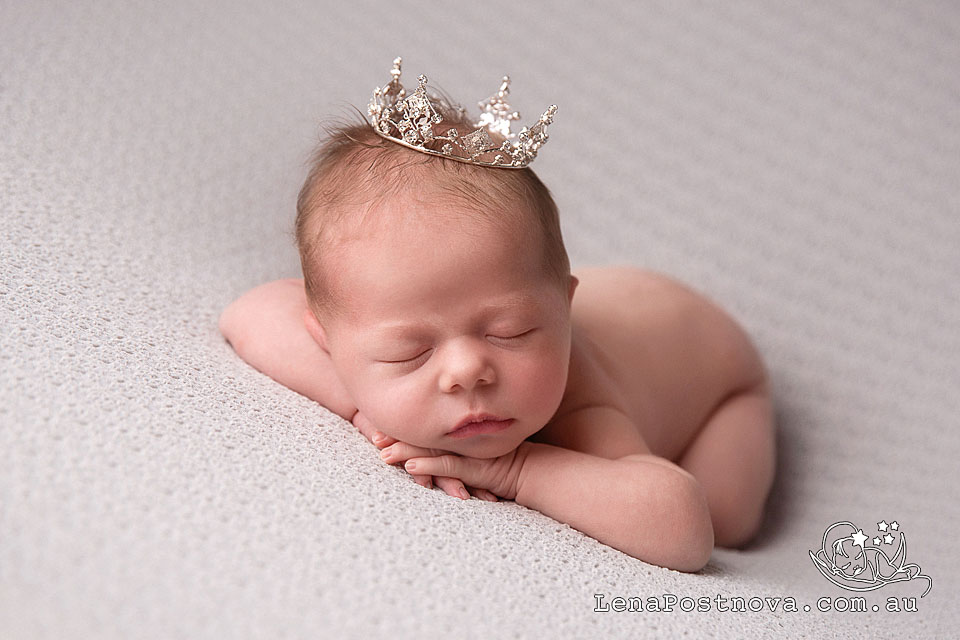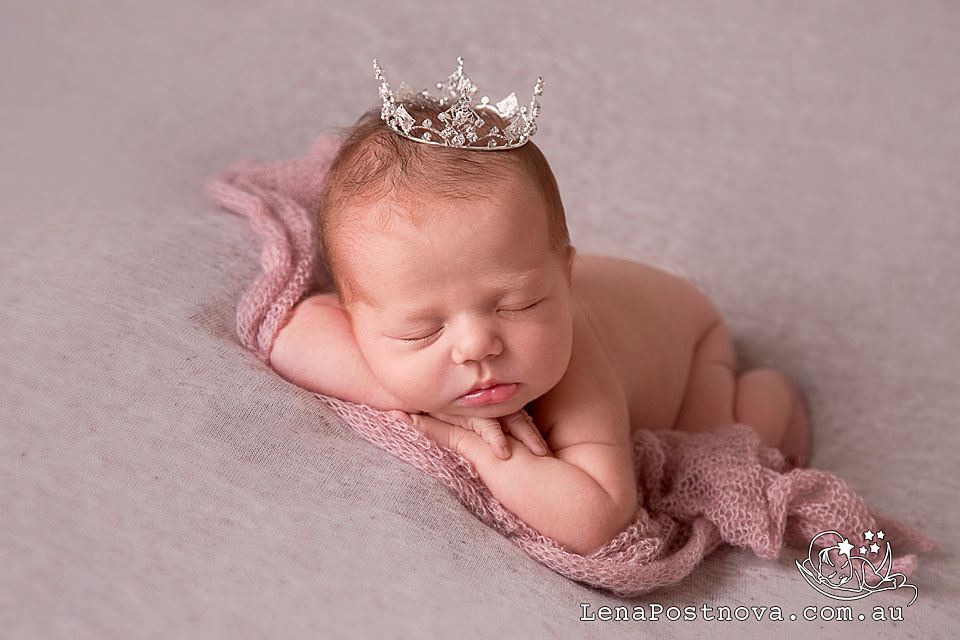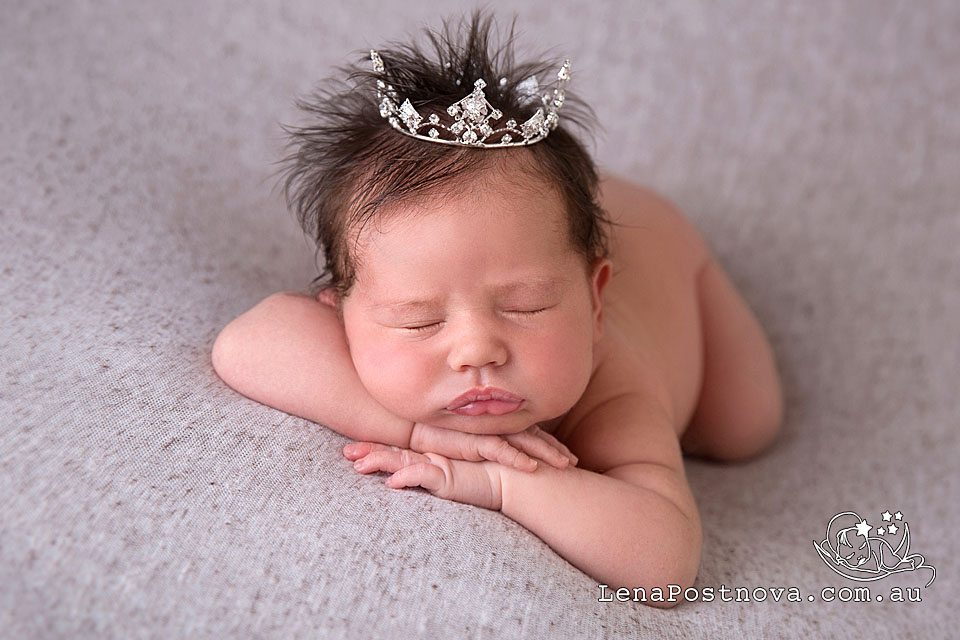 Newborn princess crown prop
I am a Sydney newborn photographer based on the North Shore. To get in touch please fill in the contact form form and I will get back to you shortly. You can also email to info@lenapostnova.com.au.
A newborn session is normally scheduled when your baby is 5-14 days old. They are only this teeny for a few short weeks. I love to capture every detail of their adorableness for you. During first weeks, the baby is more likely to stay sleepy and more tolerant of being posed, allowing you to get those dreamy baby photos.
Please visit my Facebook page Facebook page or my Instagram page @lena.postnova
Little girls are the nicest things that happen to people. They are born with a little bit of angel shine about them, and though it wears thin sometimes there is always enough left to lasso your heart… — Alan Beck