Newborn safety is always my number one priority. Everything I do during my baby sessions is done with safety in mind. I want my clients to feel secure that their little one is in good hands.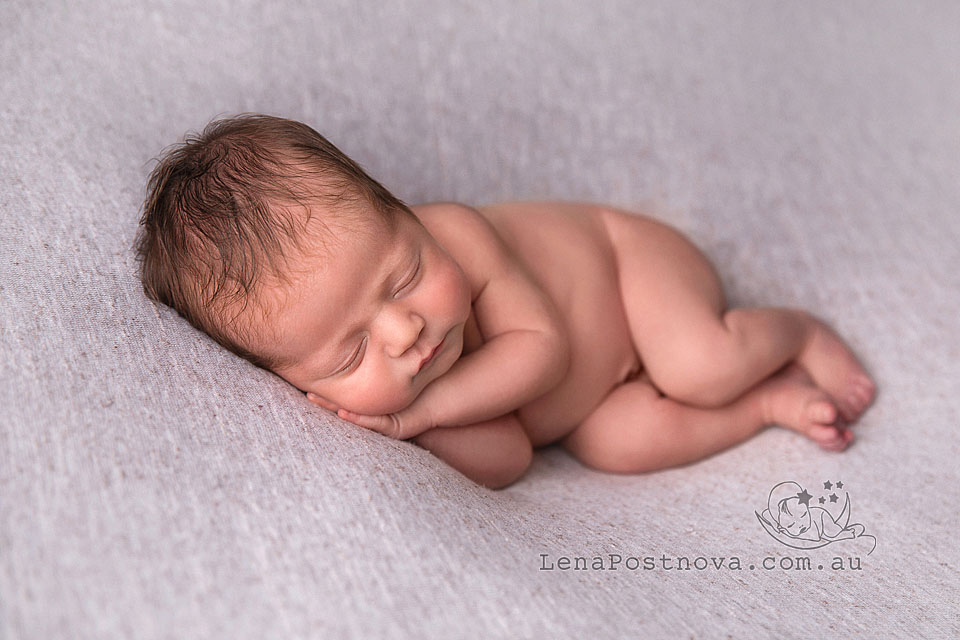 Here are some of the things I keep in mind all the time:
I reschedule a newborn shoot if I think I might be getting sick or even if someone from my family is getting sick.
I always wash and sanitize my hands constantly throughout the session.
I do not leave the newborn baby unattended.
I keep the baby comfortable, if they don't like the pose, I never force one and move on to another one. I am not a fan of unnatural posing and love to keep things simple and timeless. Any photograph you have seen in the internet with a newborn's head lifted up on its hands, or balancing on a prop, or baby hanging in the air – those photos should be done as photoshop composites only. I do not offer unrealistic poses at all, but if I do occasionally on requests – I use an spotter or parent with a hand on the baby and I photoshop out their hands later.
I encourage parents to have young siblings taken away for a walk after they are done with their portraits.
I regulate the room temperature and keep babies warm but I keep an eye on baby so he or she does not overheat.
I always wear a neck strap around my camera when shooting from above.
Newborn Safety first – newborn photography Sydney by Lena Postnova
If you would like to see more babies please visit my portfolio and also my information page all about your newborn session.
I am happy to help with questions, so get in touch trough my contact form. To stay in the loop with updates and cute baby photos follow me on  Facebook page and Instagram @lena.postnova
The amazing thing about becoming a parent is that you will never again be your own first priority. – By Olivia Wilde