Older Newborn Photography Session
by
Here is an example of an Older Newborn Photography Session. The little man in the photo on this post was 5 weeks old at the time of his shoot, isn't he just divine!
Newborn Photography Sessions are best held within the first 2 weeks from birth. Babies that are less than 10-14 days old are the sleepiest and squishiest, so we can comfortable and safely put them in all the cute curled-up newborn poses. The older babies are, the less posing we can do as they are sleeping less and wake up more easily and often just want to be held. Older babies are trickier to get them to stay asleep during pose transitions and if we need to adjust baby's hand or head or foot an older baby tends to notice and will wake up.
What happens if you have only just realised that you want newborn baby photos to be captured and your baby has already had their 3-6 week birthday? If your baby is older than 2 weeks, we still can do newborn photos. Your baby will be more alert during their Older Newborn Photography Session so content wide-eyed babies can make for some seriously adorable images. We can make gorgeous swaddled photos of these babies who just wouldn't sleep until they were snuggled in the wraps. Family photos are beautiful with babies of any age.
Babies are still cute as can be and absolutely worthy of photographing after two weeks old. There are still so many beautiful photos we can capture with your baby during their Older Newborn Photography Session.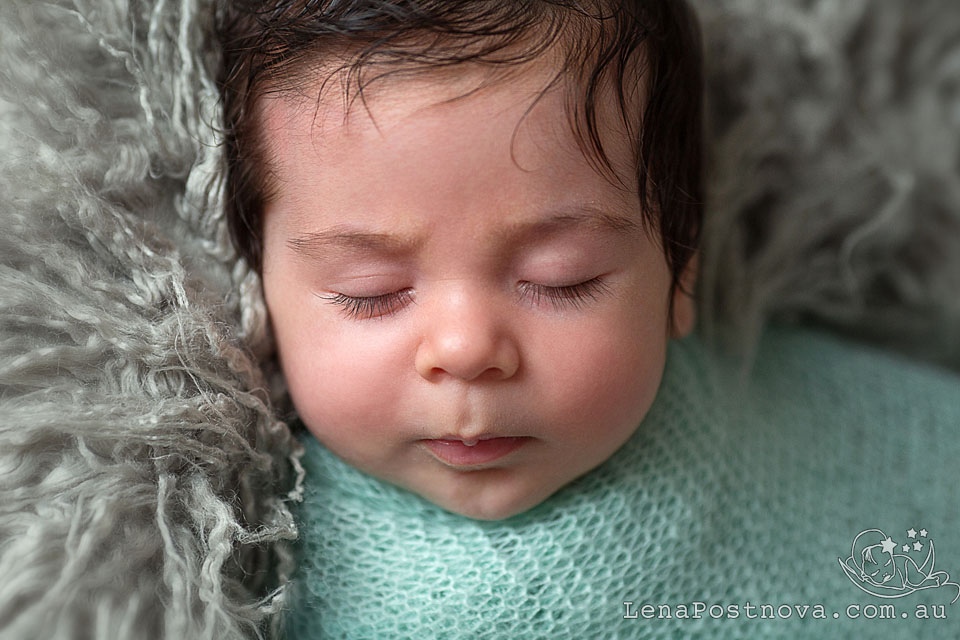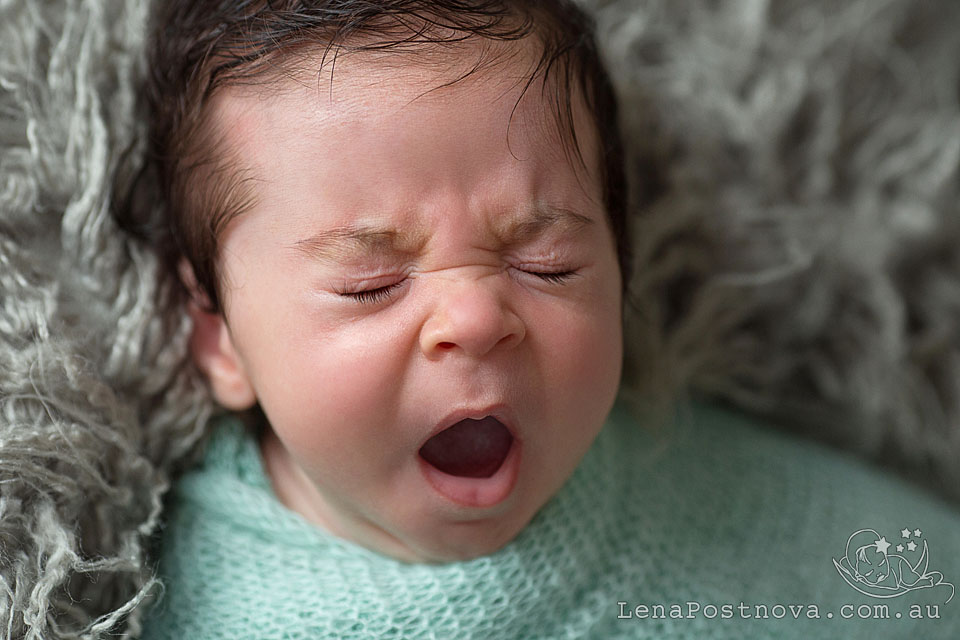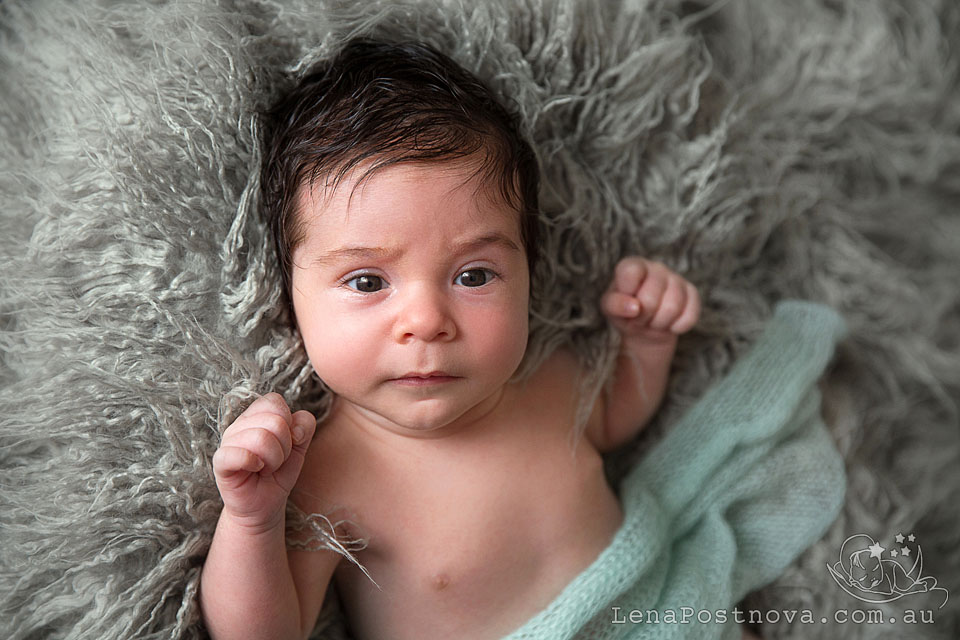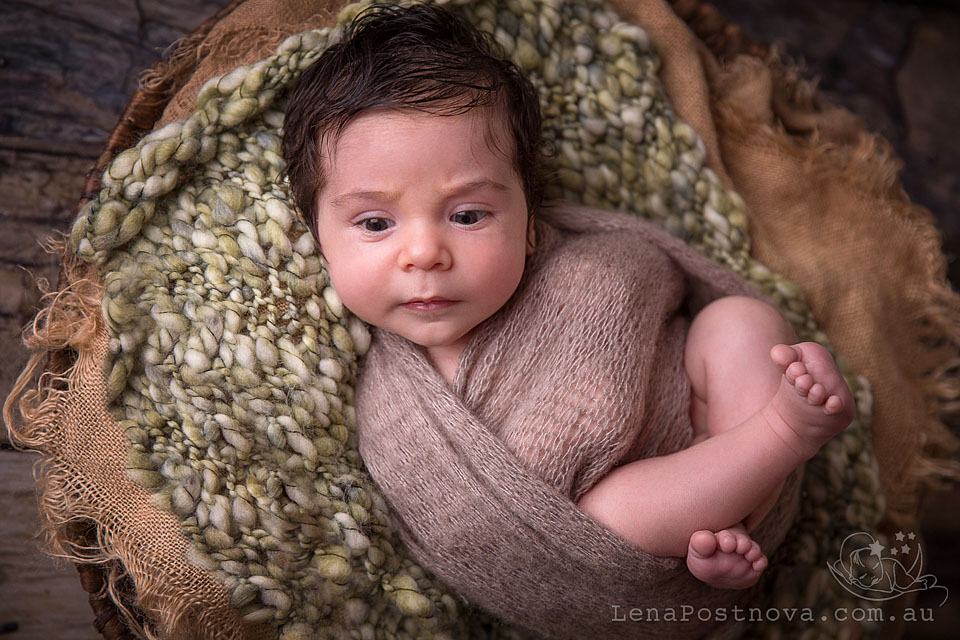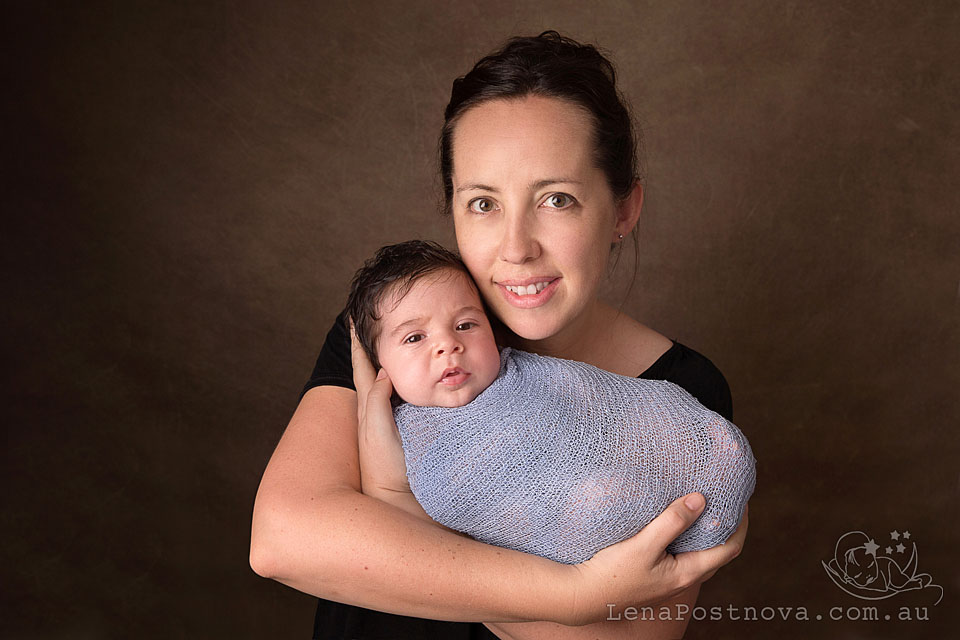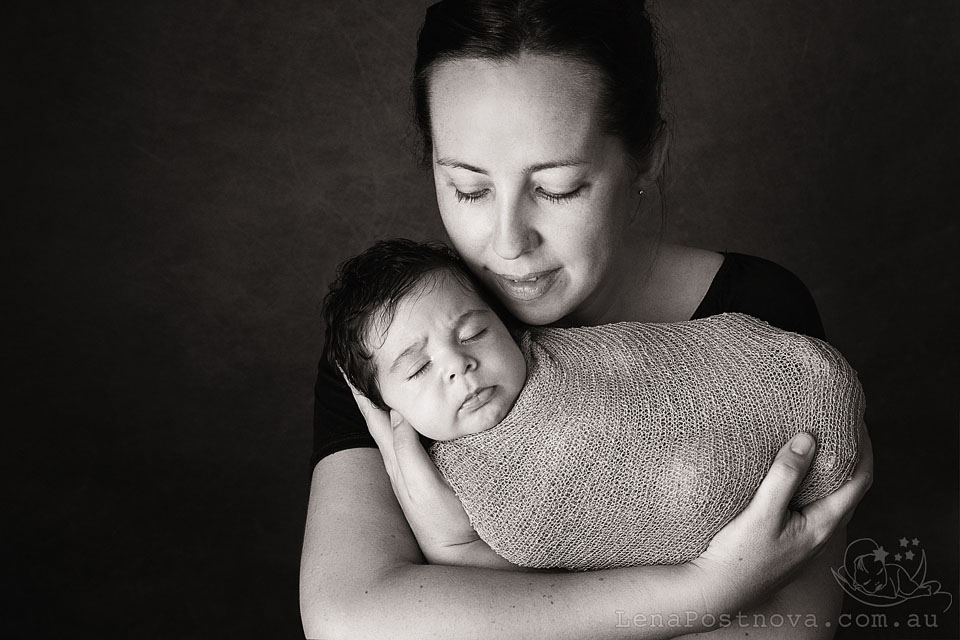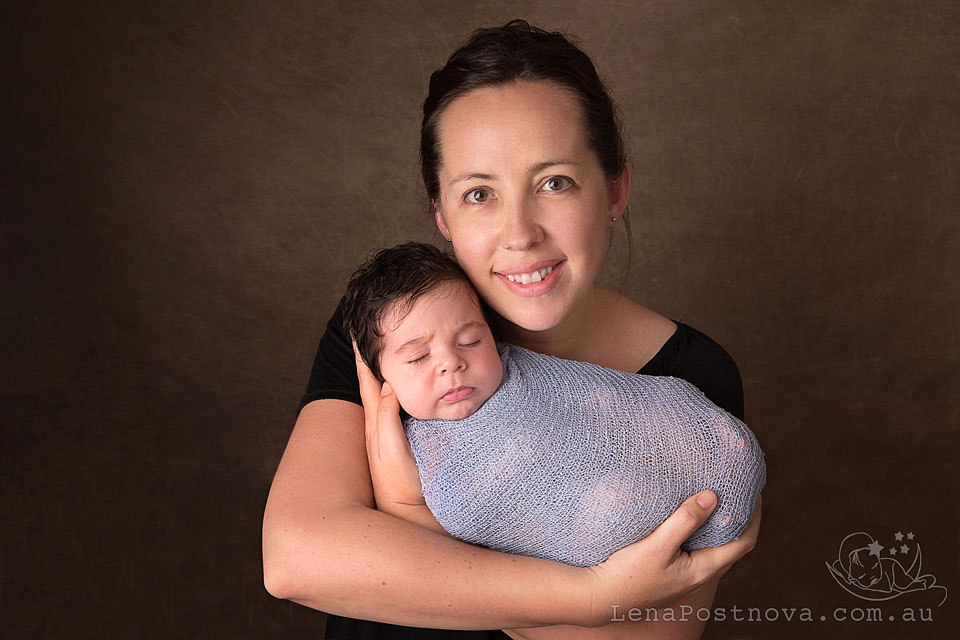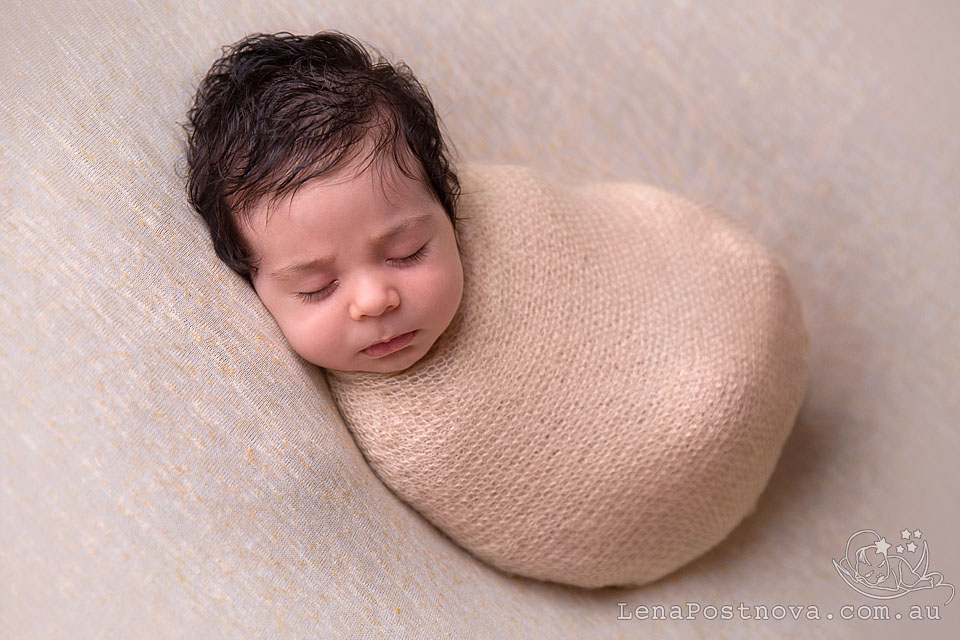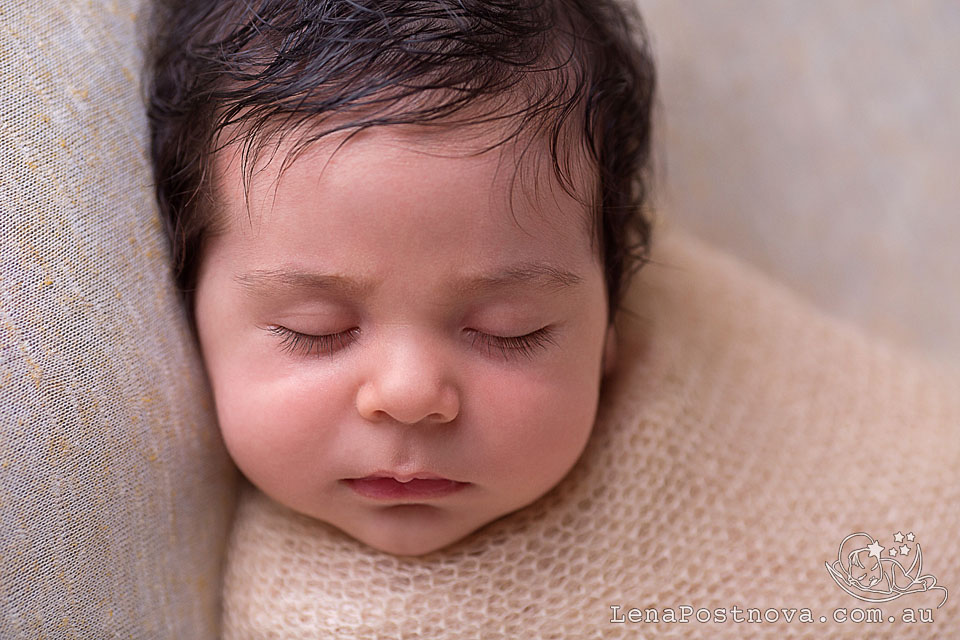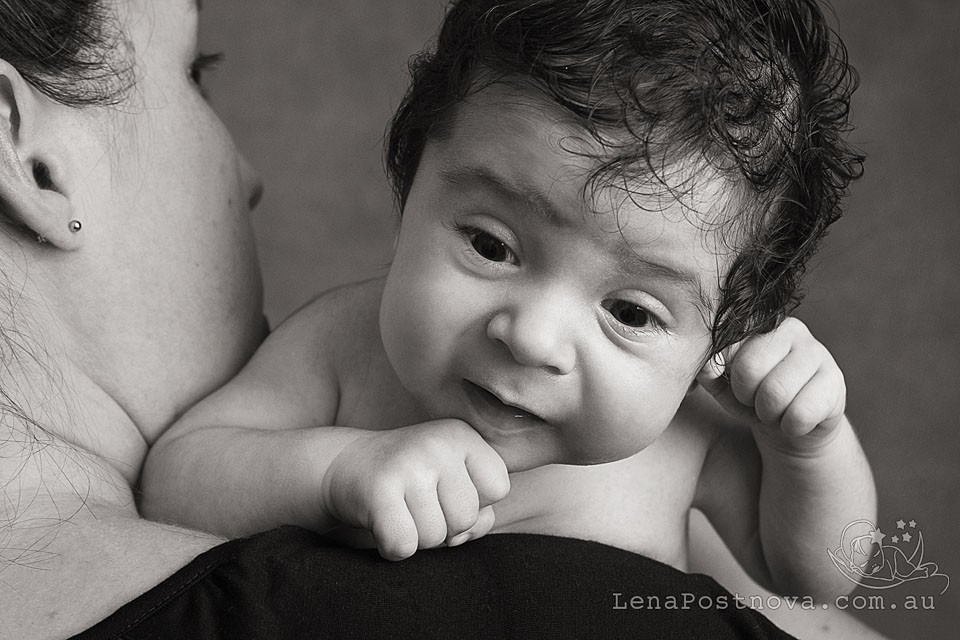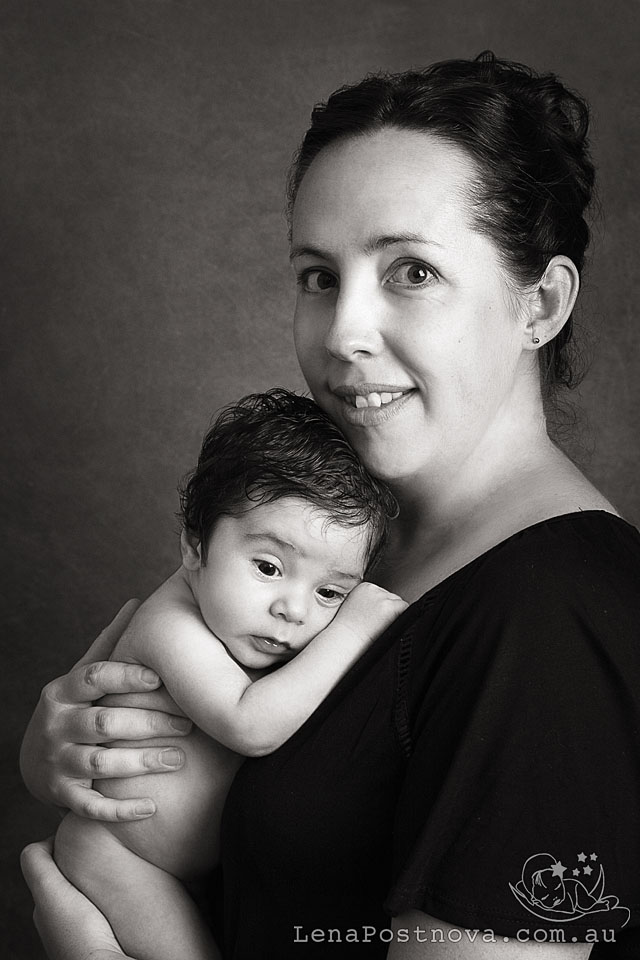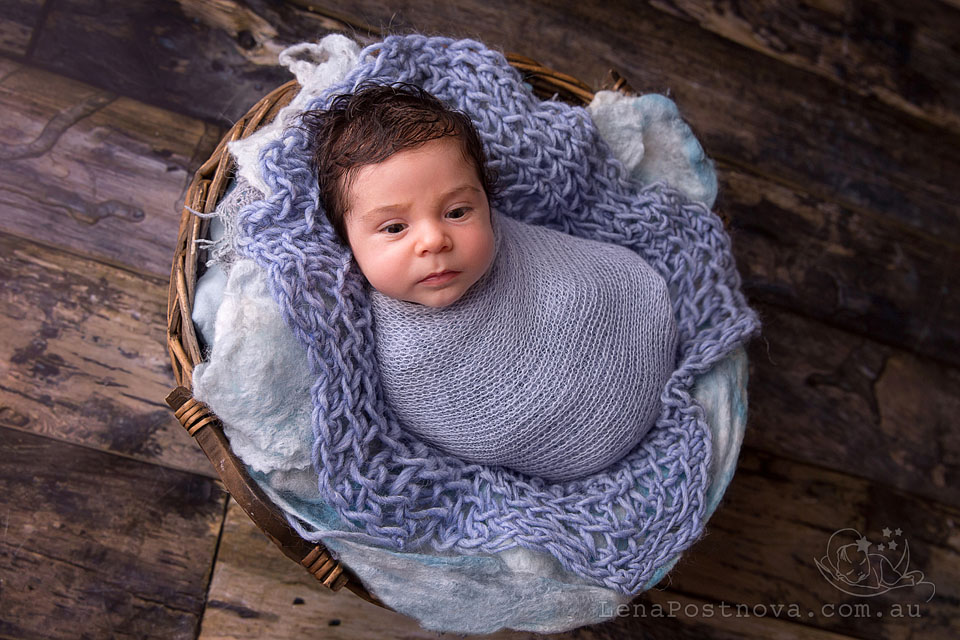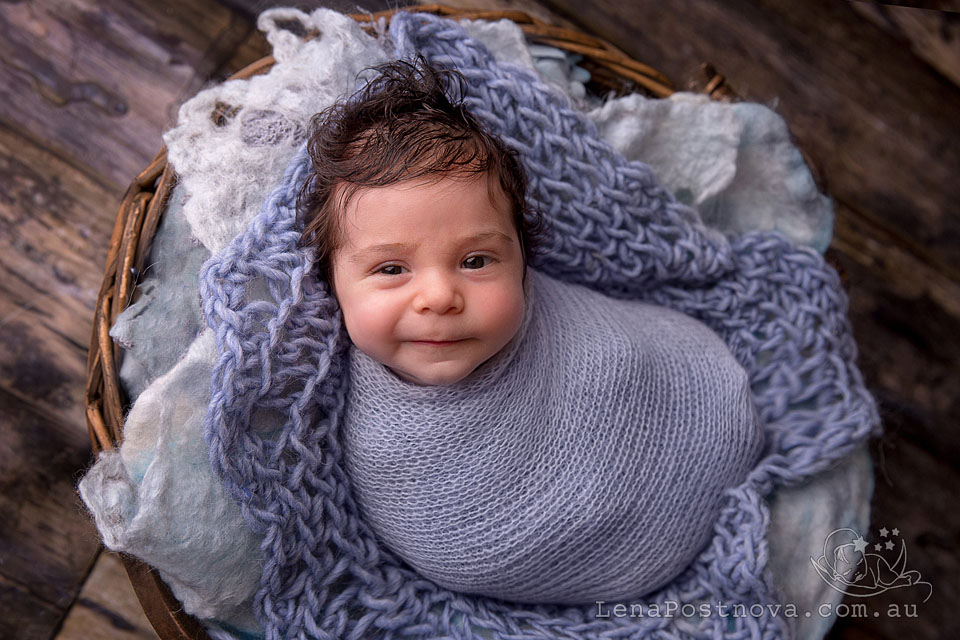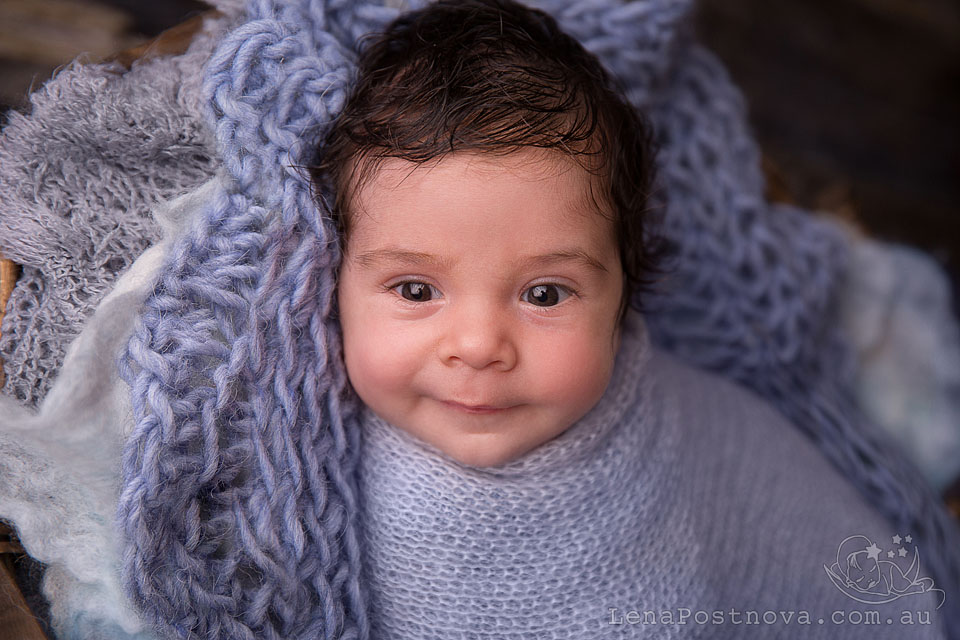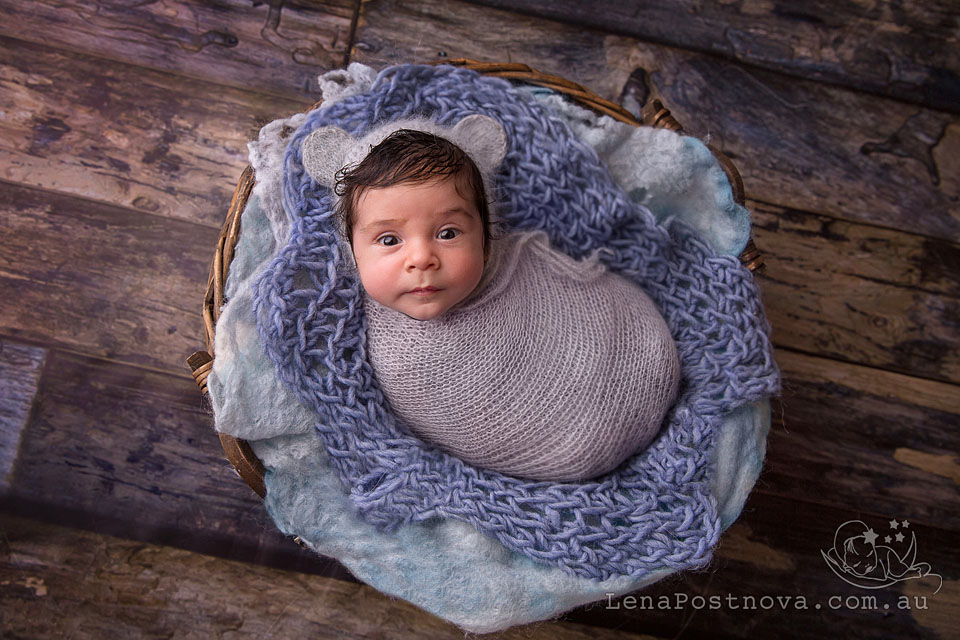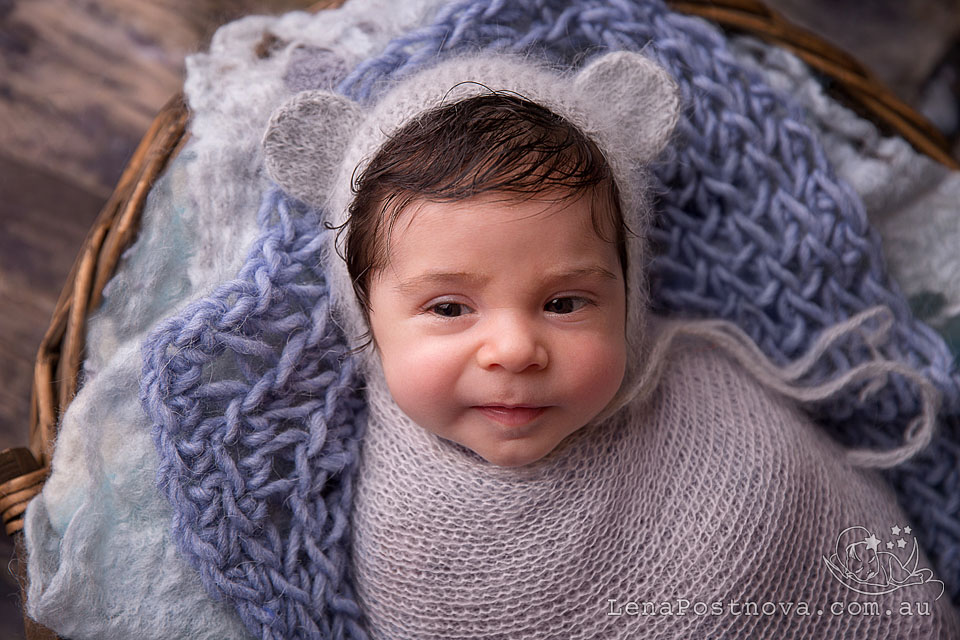 Older Newborn Photography Session – Newborn Baby Professional Photography by Sydney photographer Lena Postnova
If you'd like to schedule a photo session, please contact me as soon as you can!
You can contact me by emailing info@lenapostnova.com.au or by clicking CONTACT.
You can also reach me on Facebook page or on Instagram @lena.postnova
A child is a precious gift that fills the heart with a joy you never knew you were capable of feeling.