This little princess was just 9 days old when visiting me, she was as sweet as can be for her first photography portraits. It was a pleasure to meet her and her beautiful family. I struggle to find time to sit down and regularly update my blog to show what I have been up to, but I have some time today so I thought I should catch the opportunity. I photographed so many adorable newborns, I love my job so much! I'm so lucky I get to meet and capture so many new babies, those first sweet moments, joy of new parents, beautiful moments you will cherish for years to come.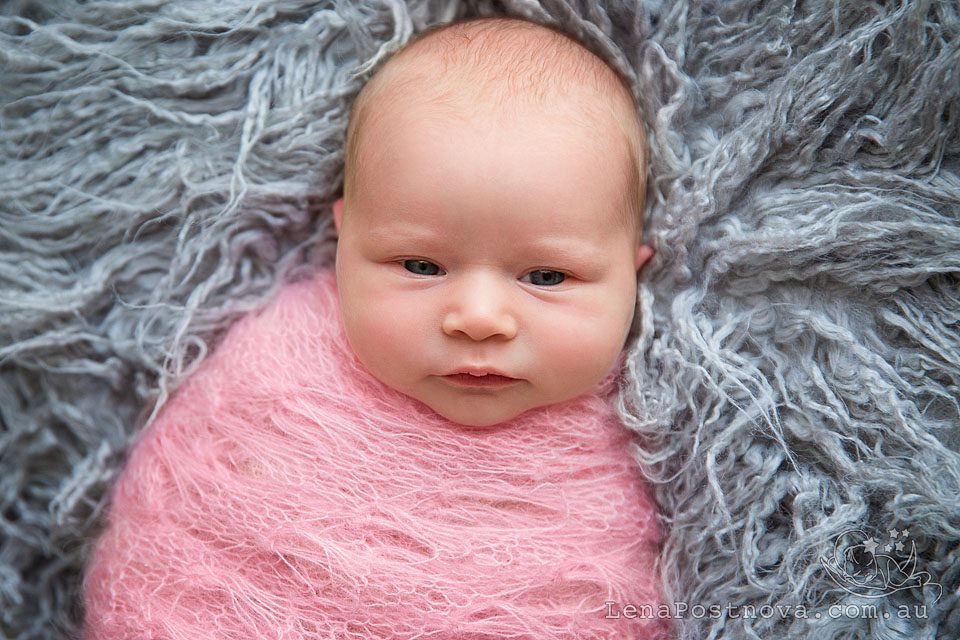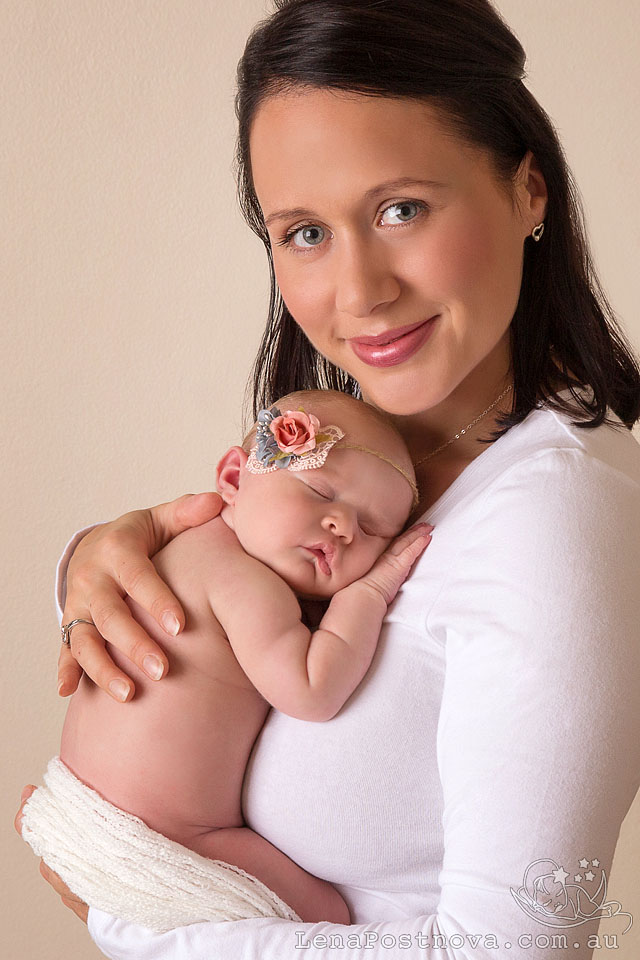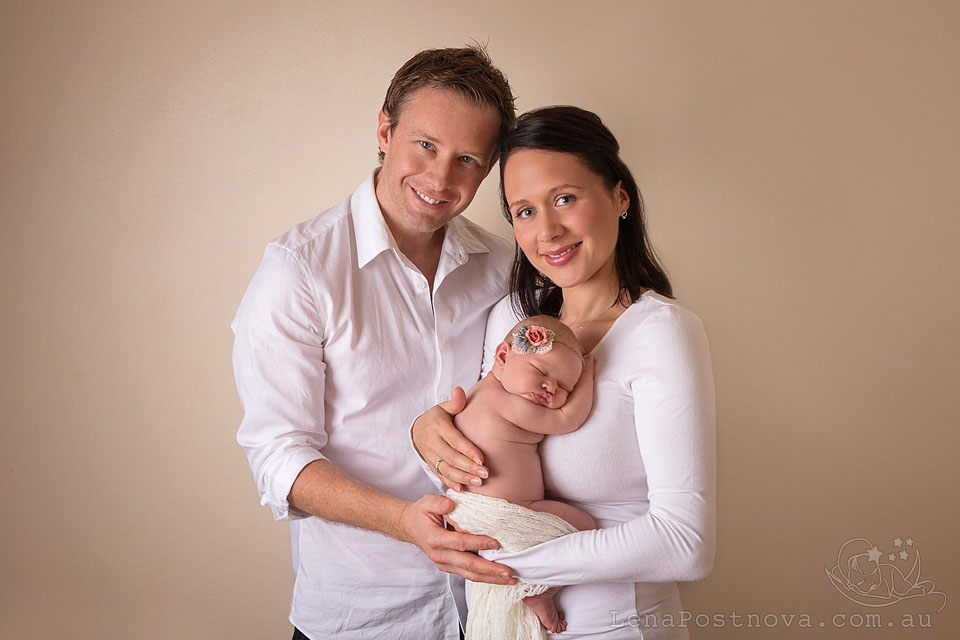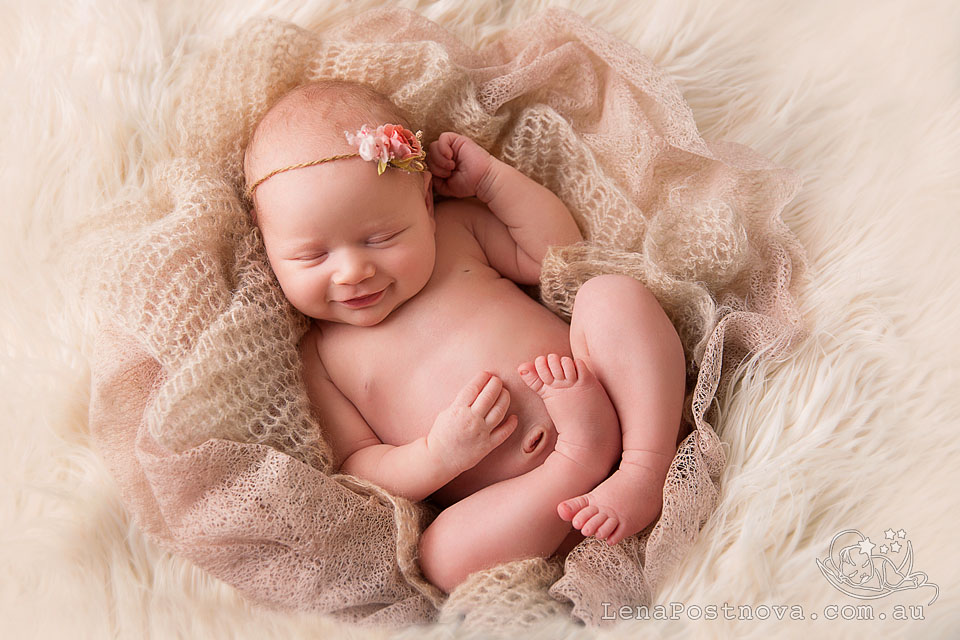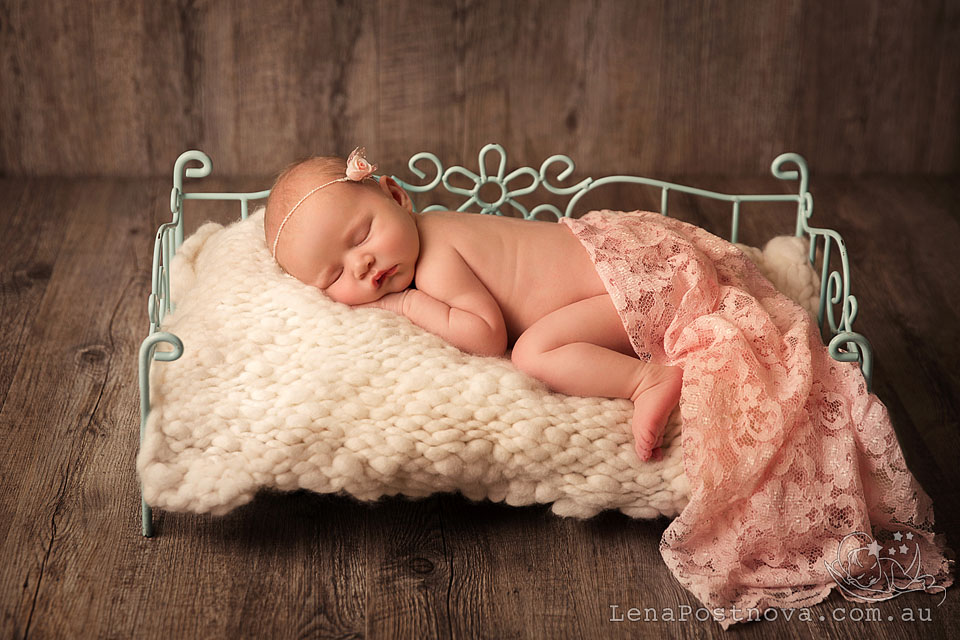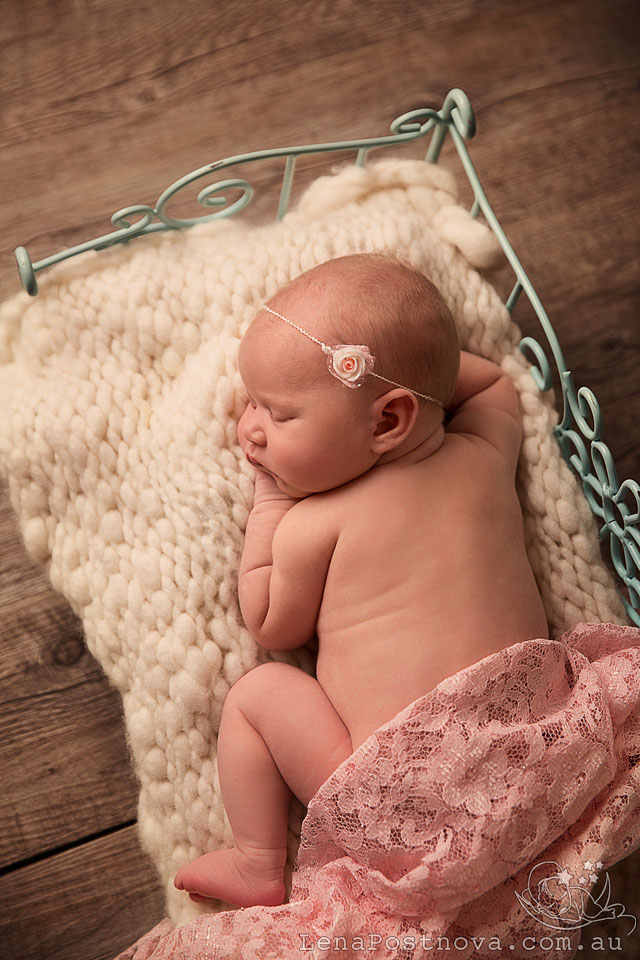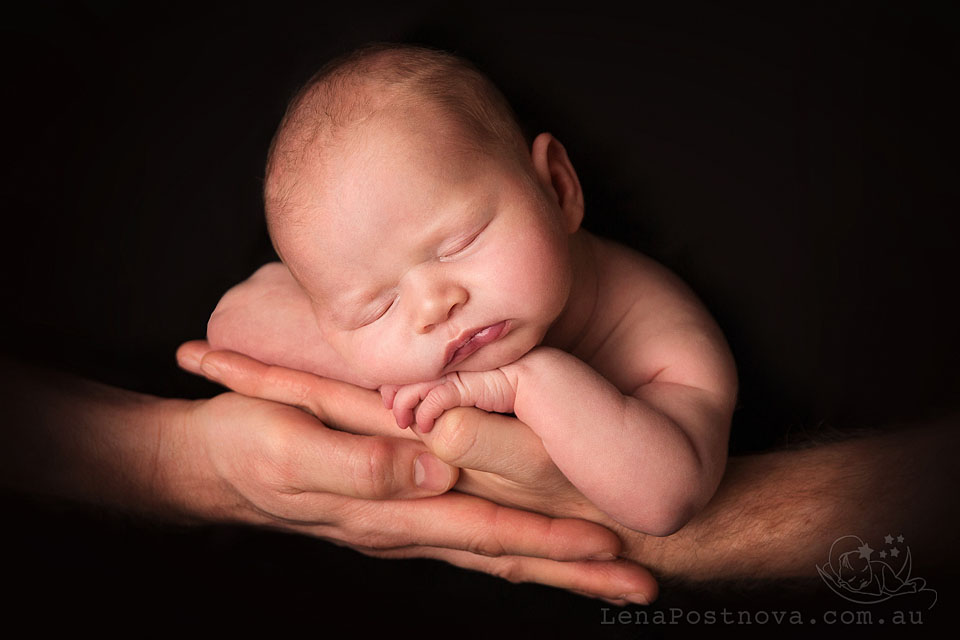 When photographing a newborn baby in the first weeks of life our aim is to capture the newness, the beautiful sleepy face and tiny newborn baby's features. There is nothing cuter than newborn features – their tiny little toes, fingers, nails and adorable button noses. Newborn photography portraits are different to any other portraits your new baby will ever have. These are treasures that you will love for the rest of your life.
Photography Portraits by Lena Postnova – Sydney Newborn Baby Photographer
Remember to book your Newborn session well in advance to secure your spot! That way I can ensure that I can accommodate for whether your baby is early, on time or late. Newborn babies are best photographed within their first 14 days as the are the most sleepy and naturally curled up.
To find out more about newborn baby sessions in Sydney, availability and pricing please complete an enquiry form and I will contact you shortly. You can also reach me by emailing info@lenapostnova.com.au.
Please visit me on Facebook page or Instagram @lena.postnova
We never know the love of the parent till we become parents ourselves. – Henry Ward Beecher