Sitter Session – Sydney Baby Photography
by
Sitter Session schedules at a time when your baby have just learnt to sit, this is the perfect session to follow on from the newborn session. These sessions are done when bub is sitting, but not yet crawling, which for most babies hapenns around 6-8 months of age. The sessions are short, just about 30 mins so that baby don't get too tired.
Sitter baby photography sessions are all about capturing your baby's personality, their smiles, their cuteness. I like your baby to be the center of attention, my aim is to create timeless photographs that will not date.
If you are thinking of capturing your bubs milestones then this is a great age to book in for.
Here is a little look in 7months old adorable little baby boy Sitter Session. What a beautiful little man!
I tend to use less props for more timeless and simple photos which would look great on your walls. I believe your eyes will never tired looking on your son or daughter being a baby photos.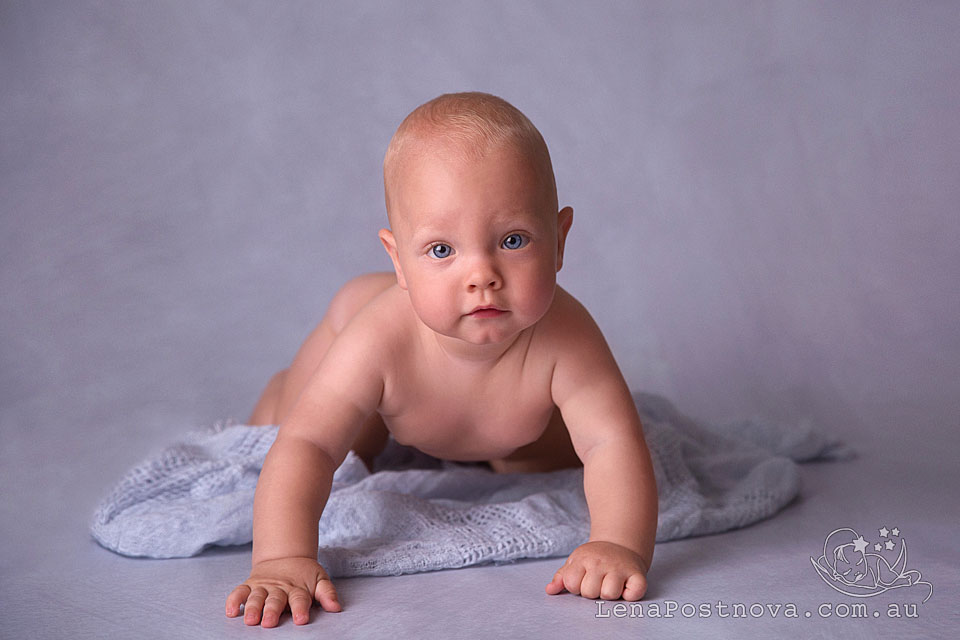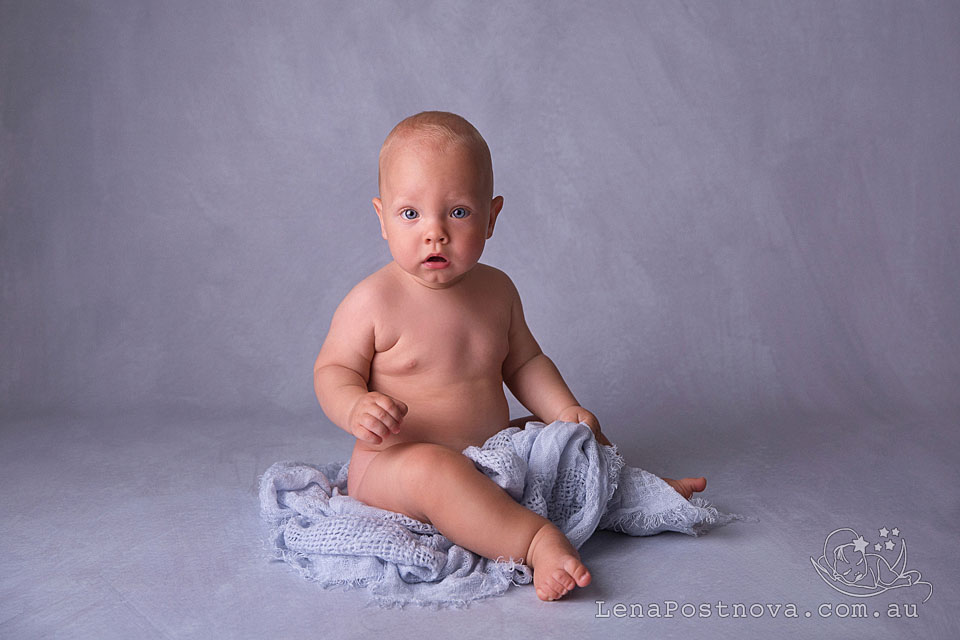 I just love these little boy's photos wearing this cutest koala hat! Look at him! Cuteness overload.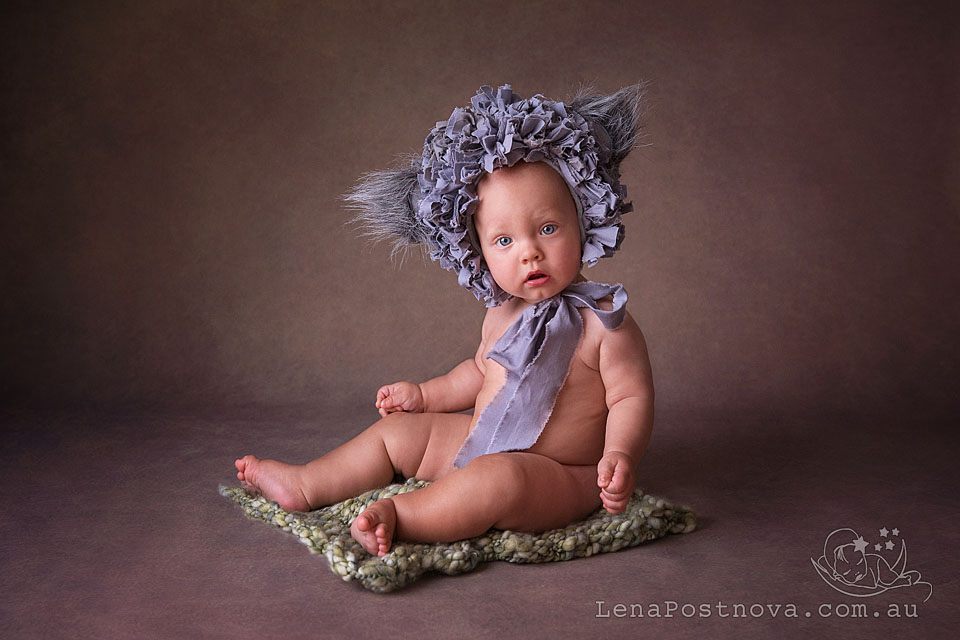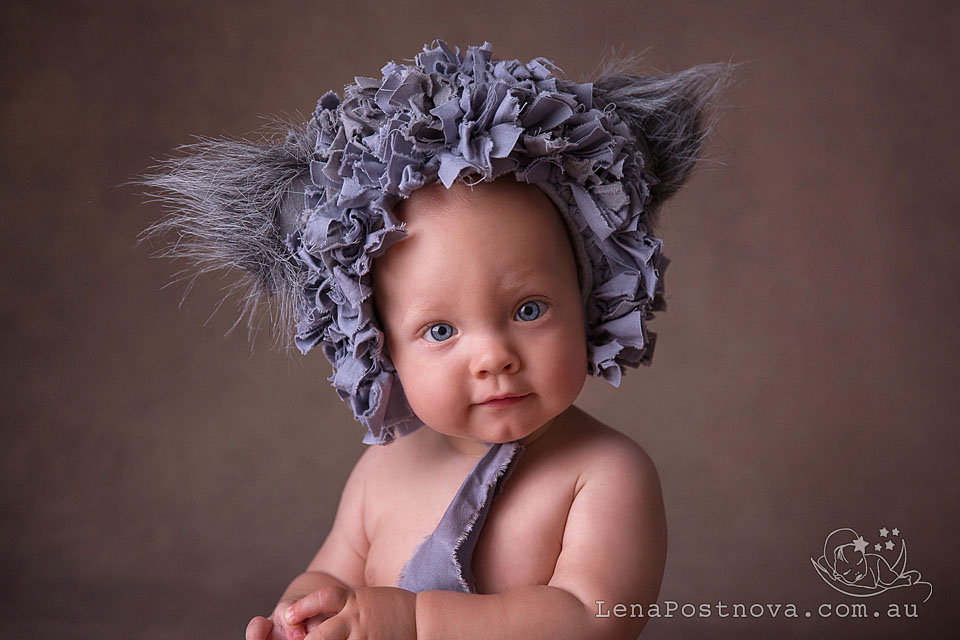 Sitter Session – Sydney Baby Photography
Having updated photos of your child and family tells such great stories as the years pass, stories that your kids will continually look back on and enjoy. I am a Sydney newborn photographer. To contact me please fill in the contact form form and I will get back to you. Alternatively my email – info@lenapostnova.com.au. Best time to photograph milestones from 6 months, best time to take photos of newborns – at their first 2 weeks.  I look forward in meeting you and your baby!
Please visit my Facebook page Facebook page and Instagram page @lena.postnova
There really are places in the heart you don't even know exist until you love a child. – Anne Lamott