Twin newborn photography
by
Sydney Newborn Photographer Lena Postnova serves Sydney Metro Area and offers newborn sessions in your home. Please CONTACT for further information or for prices.
Twin newborn photography can be a great deal of fun but also very challenging. Twin sessions are like having two newborn sessions. In all my sessions photographing newborn babies, this pair were my first set of twins. While photographing twins can be very challenging it can also be very rewarding.
These two cuties were about one month old. A lot older than my usual newborns so the session went a little differently, but still productive. Since many twins are born before their due date, and may need to spend a few weeks in the hospital, it is not always possible to photograph them in the first 14 days. Newborn photography can be quite not so easy at the best of times, but times it by two and it starts getting a little trickier.  That's ok though, we just had a lot of patience and worked in with the babies schedules.
I love how although they are twins they are quite opposites – boy and girl! They are precious little angels and I could have stayed around all day just snuggling with them.
The only thing better than a newborn baby is two newborn babies!  They are so adorable!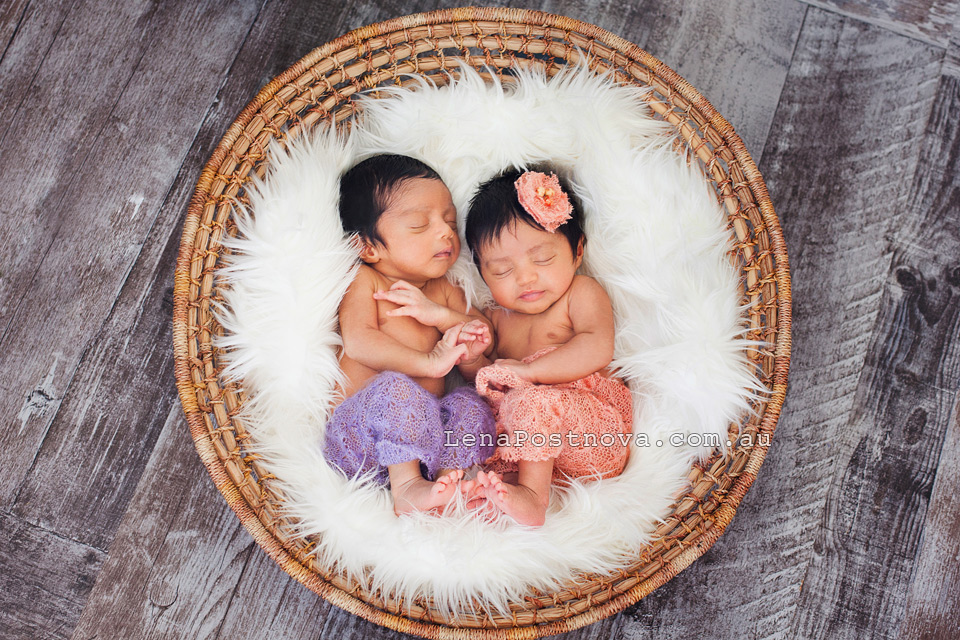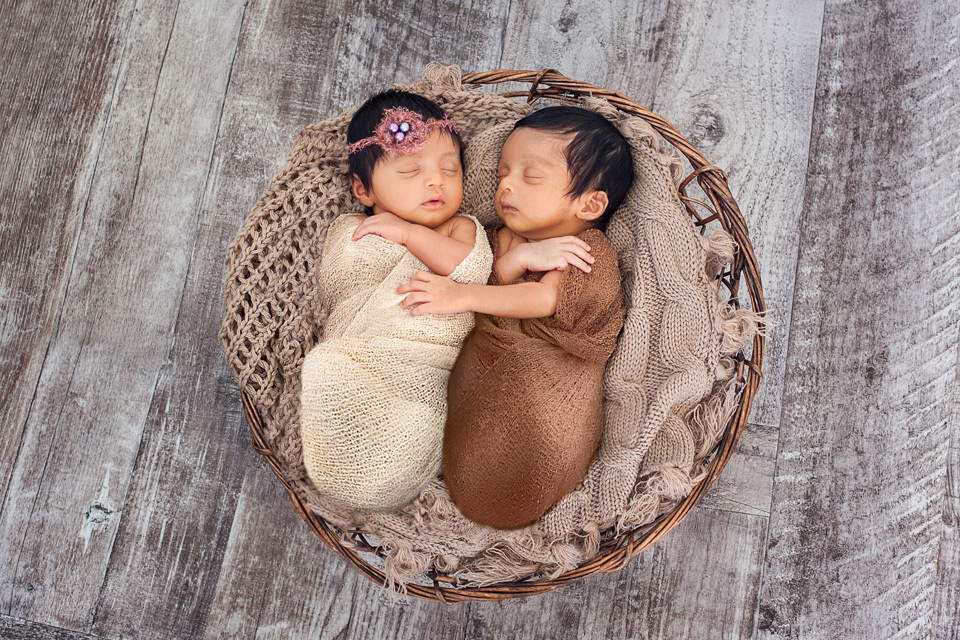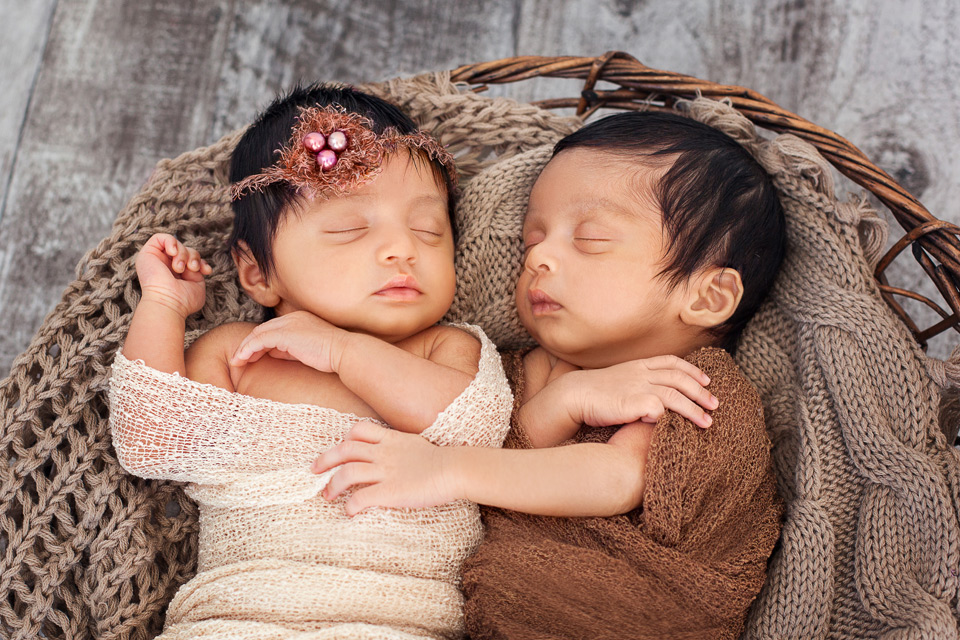 Twin newborn photography – Sydney
What is there not to love about newborn twins? Newborns are so precious on their own, so when there are two that have been created together and immediately share this bond that is so unique and special just from the start.
It's double the giggles and double the grins, and double the trouble if you're blessed with twins.
Please check out our Facebook page All comments and likes are appreciated! Thank you!
To book a session, request a price list of check for availability please contact Lena.
Have a nice day!