Twin Photography Sydney North
by
I had a chance to meet these absolutely beautiful newborn twin sisters when they were just 2 weeks old. These little babies were so tiny and so cute.
I love capturing twins! Twins are always more challenging as it is about getting them synchronised and these little girls did really great. Photographing these two beautiful babies was such a joy and they where a pleasure to work with.

Here is a few photos from baby girls' newborn photography session.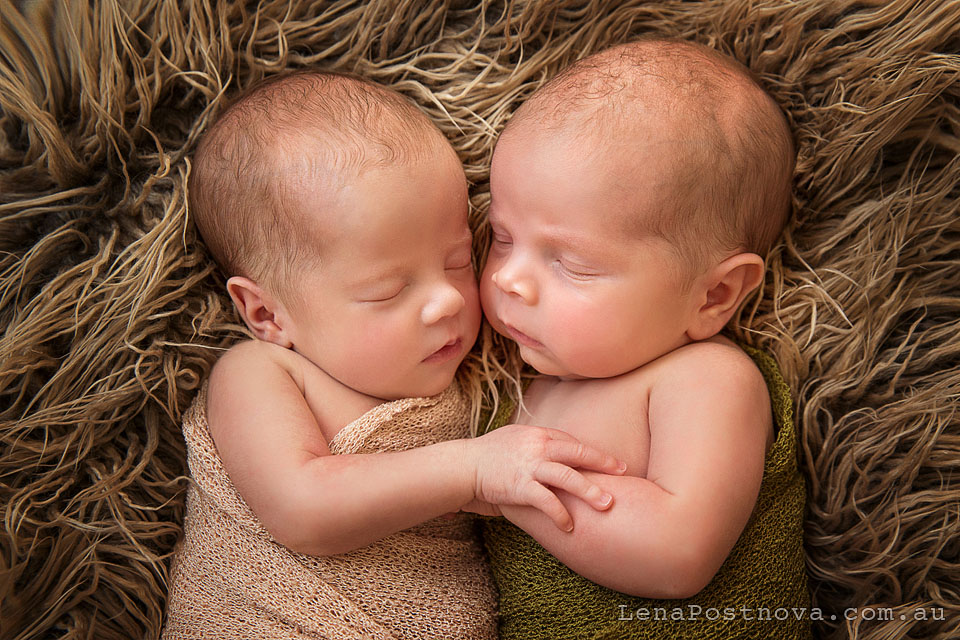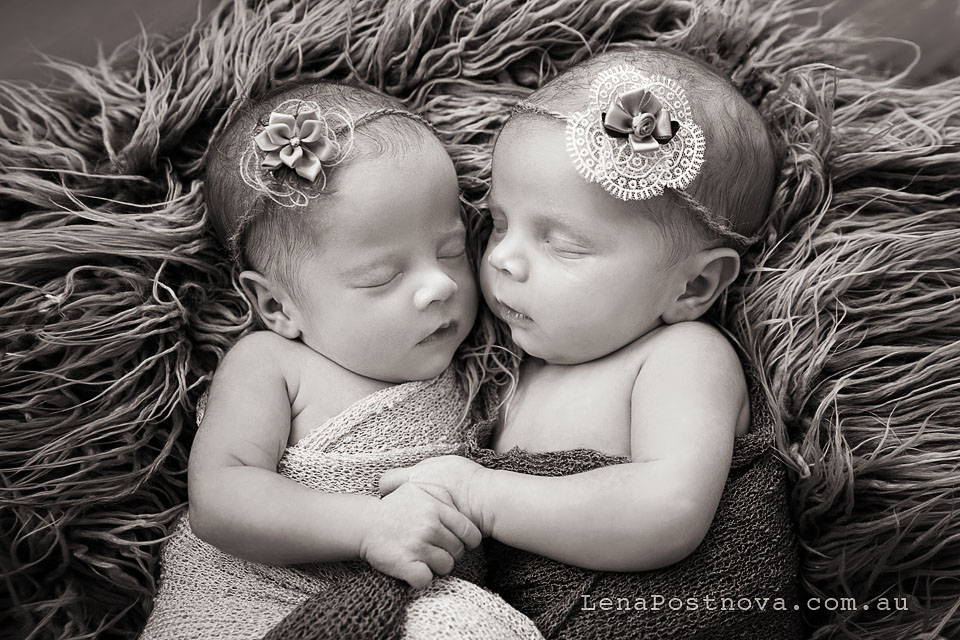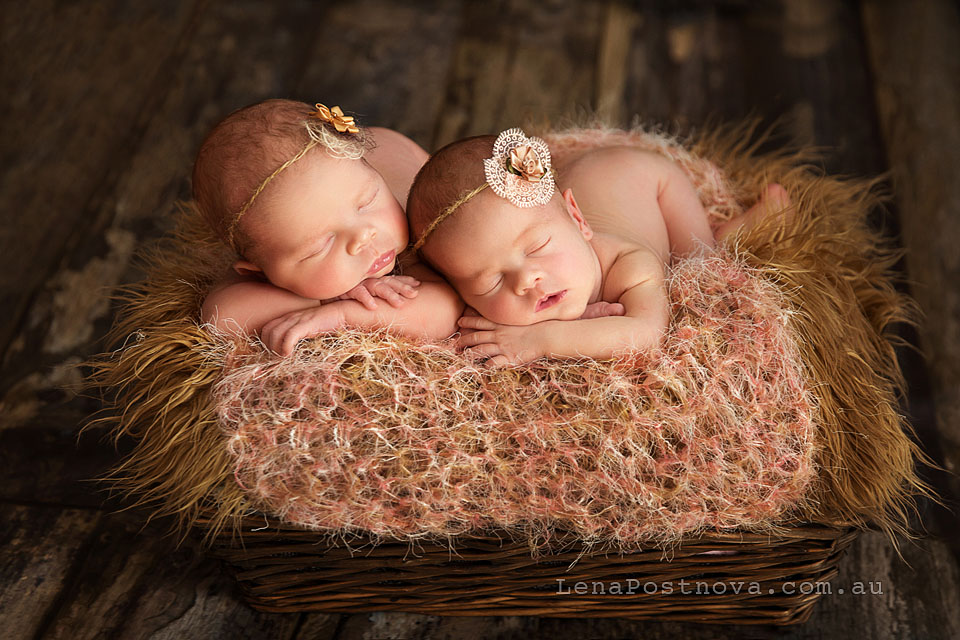 Photographing twins is such a special and amazing experience. Life is so much sweeter when you get to share it with someone you love!
Thanks for visiting my website and blog!
Please follow my Facebook page
Twin Photography Sydney North
Newborn baby photography is the best way to save the memories of your newborn babies during their incredible first few weeks of life.
To book a session, request a price list of check for availability please contact Lena.
It is important to book early as sessions are very limited.
I look forward to working with you.
Two faces to wash, and four dirty hands
Two insistent voices, making demands
Twice as much crying, when things go wrong
The four eyes closing, with slumber song
Twice as many garments, blowing on the line
Two cherubs in the wagon, soaking up sunshine
Work I do for twins, naturally comes double
But four arms to hug me, repay all my trouble.
Have a nice day! 🙂